Venice Theatre's new slogan is "Great Stories. Well Played." And our productions are indeed great stories, and well played.
But the real story this year is the story of Venice Theatre itself. It is the story of the American dream, in all its complexities, played well. Imagine our story beginning in November, 1950, when 44 volunteers gathered to create a local community theatre. It was quixotic to say the least, as the town only had 862 residents. Five percent of the entire population was involved in that first venture, and at least 5% needed to be involved with every show just to keep the idea going. Imagine the story continuing through 22 years at a humble home at Venice Airport, until the group was forced to move…by the city (who needed the building). Think of the guts and effort involved in finding a new
place that could become a theatre and a home, and then making it so. Now, 47 years later, the story continues. Venice Theatre entertains, educates, and engages 100,000 each year. More than 1,500 volunteers participate. Thousands of students of all ages benefit from the power of the arts. The community reaps at least $5 million in economic benefit each year.
But the story's not complete. There's still more to do. More people need to have smiles brought to their faces. More children need to learn confidence and critical life skills. More of us need that special place to belong. Join us. Help us write the Next Act.
Who knew that a show called Yard Sale: A Musical About Junk would prompt so many people to visit the theatre? Yard, garage and estate sales are universal pastimes, and we all know those people that are die-hard bargain shoppers. But Yard Sale goes beyond getting a good deal on an end table. This is a little show with a lot of heart. We've all known heartbreak at some point in our lives, and that's the basis of our story. Karissa is trying to rebuild her life, to start over again, and to find a new dream
after a devastating break yup. We're spectators as she navigates her emotions. When love is lost, it's life altering. One minute you can see someone at the end of the aisle, and the next minute a sweater they gifted you can reduce you to tears. Mustering the strength to carry on can be tricky, and takes time. Sometimes we need a little help along the way.
This is a great story about learning to let go and learning to love
ourselves again. Throughout the show Karissa sees the other
characters as different ocean metaphors. Listen closely, as we all have a piece of each inside us. We can all start over again … and we're all hot. I hope you all enjoy this story as much as we've enjoyed working on it. "It's never too late, to rewrite your fate." 
Enjoy!
Amanda Heisey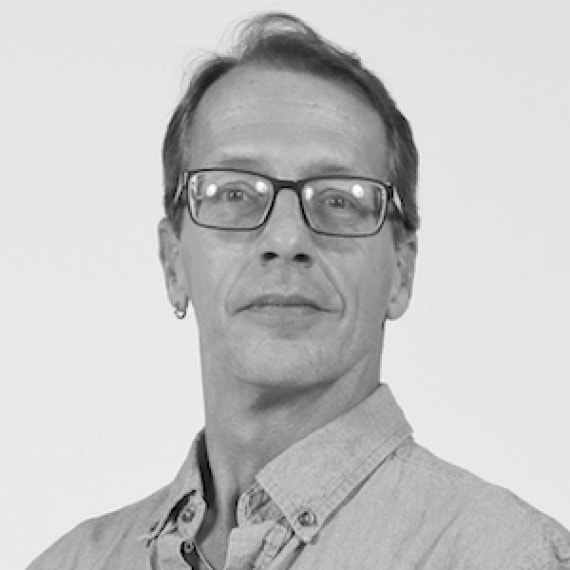 Brad Wages
Instructor. Director. Choreographer.
Email
An award-winning actor, director and choreographer, Brad's work has been seen across the United States and Canada. He holds a B.F.A. from the University of Oklahoma and served as assistant director to Broadway directors Fran Soeder and Joe Layton. He has been seen in a number of national theatre tours and national commercials. He is thrilled to call Venice Theatre "home" and to have the privilege of guiding the next generation of young actors to the stage.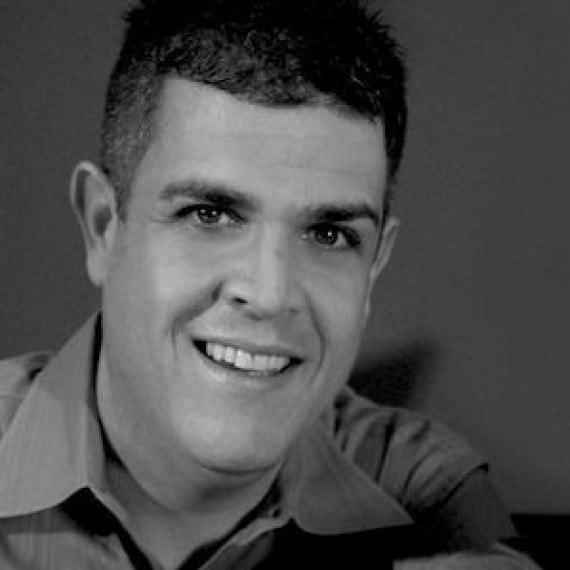 Peter Madpak
Music Director
A New Jersey native, Peter has been a Music Director and Vocal Coach since 1991. He is the Organist/Choirmaster at St. Marks Episcopal Church in Venice, and created the St. John's UMC Community Playhouse , Hazlet, NJ in 2005. He has served on the faculty of the Count Basie theatre, Redbank, NJ. He recently he became the Artistic Director for The Venice Chorale in Venice.
Amanda Heisey
(Director/Choreographer/Crystal Understudy)
Amanda has performed on many stages in the Sarasota area, is the Marketing Director for The Players Centre, teaches acting at The Players Studio, and directs The Players Teens performance group. She recently assistant directed Hello, Dolly! at The Players Centre, and in October, she directed the outdoor adaptation of The Legend of Sleepy Hollow. Recent performance credits include Shout! The MOD Musical (Green Girl) and Burn This (Anna) at The Players, and Cat on a Hot Tin Roof
(Maggie) at Venice Theatre. Come see her here in Chicago this Spring. "Thank you to Allan for this opportunity, to Alisha for keeping me organized and Brian for always pushing me to be better."
Denise Hoff (Music Director) Music Director for Suds and 42nd Street last season and Bikinis this season, Denise spent 15 years in New York City playing flute/clarinet/ saxophone on Broadway including The Phantom of the Opera, The Secret Garden, Beauty and the Beast and The Scarlet Pimpernel. She toured with Phantom in Singapore and Hong Kong and also played clarinet with the NYC Opera National Company, American Symphony and Manhattan Chamber Orchestra. She teaches piano at Sarasota Music Conservatory and teaches choir at the Out-of-Door- Academy in Sarasota.
Nate Blaweiss (Sound Designer)
Nate is a percussionist and guitarist for many local bands and orchestras. He has performed in the Macy's Thanksgiving Day Parade, BCS Orange Bowl, Bear Creek festival, among many other concerts and competitions. With a BA for classical guitar from Florida State University and an MA for composition for motion picture from the University of Chichester, Nate approaches sound design by treating soundscapes and effects with the same creative intentions as a musical score.
Brian Freeman (Scenic Designer) Brian is Venice Theatre's Assistant Technical Director and a freelance designer. He has been building ever since he picked up his first Lego brick. Eventually, he earned his B.F.A. from the Savannah College of Art and Design, where he majored in Scenic and Lighting Design.

BOOK BY MOLLY BASS
MUSIC AND LYRICS BY MOLLY BASS & JEFF HARTMAN
ARRANGEMENTS BY JEFF HARTMAN
Director/Choreographer Amanda Heisey
Music Director Denise Hoff
Act 1
Act 2
Musical Number
Musicians
Reopening Guidelines Summary
(full copy available below)
TESTING: Staff and contract workers must be tested for COVID-19 every two weeks until further notice.
VOLUNTEER/STAFF/STUDENT ENTRY: Everyone gets a temperature check. Everyone answers a series of COVID-related questions upon entry.
VOLUNTEER/STAFF/STUDENTS WHILE IN BUILDING: Mask-wearing is mandatory in all public spaces and when not alone in offices. All must wash hands frequently and maintain proper distancing. Greenroom use is limited to brief meal consumption only, with a maximum of four people at a time. Office hours will be staggered for multiple-employee offices.
AUDIENCES: Showtimes will be staggered for each theatre (7:30/8:00 and 2:00/2:30), as will lobby entry times (7:00/7:45 and 1:30/2:15). We will use reservations, but no tickets. All seats in both theatres will be reserved. Audiences will also be temperature-checked and answer a brief questionnaire. Each group will be ushered directly to seats after entry. Restroom usage will be monitored: 3 at a time per ladies' room, 2 at a time per men's room. There will be no post-show meet-and-greet for the immediate future. Playbills will be digital-only for 1st phase; hard copies will be distributed in 2nd phase.
FRONT OF HOUSE: Staff will operate as Front-of-House staff through first two phases of reopening.
Bar will operate as follows: It will be closed for 1st phase of reopening. It will feature closed-lid drinks only for 2nd phase. Phase 3 will be fully operational. Presidents Club will be closed for first phase of reopening, but open with limited service for Phase 2.
Upon re-opening, BOX OFFICE will operate by phone and internet only until further notice.
STUDENTS/CLASSES: The same entry and use protocols will apply. No visitors will be allowed. Restroom use will be staggered.
SANITIZATION: Extra cleanings will occur throughout the day—hard surfaces, restrooms, etc.– and between the use of each theatre and rehearsal space. Hand sanitizer stations will be positioned liberally throughout the building and at each audience entrance/exit.
SIGNAGE: Prominent professional signage and floor markings will help all audience and personnel follow protocols.