The Plays
A Double Bill from Playwright Ellen Byron
First, Graceland, a touching comedy about Rootie and Bev, two ardent superfans of Elvis Presley a generation apart in age, camping out at the entrance of his Memphis Graceland mansion three days prior to its June 7, 1982 public opening as a house museum. Revealing the funny and complicated sides of their lives, the women vie to be the first to step into the sacred space. Who will get the honor? The resolution is a triumph of human compassion.
Then, after intermission, Asleep on the Wind. This lyrically evocative companion to Graceland finds Rootie ten years earlier with her favorite brother Beau in their secret "special place" that Rootie speaks about in Graceland. Their brother-sister bond is magical, with Beau sharing life-changing news that informs why Rootie must go to the Graceland opening a decade later. A heart-melting preamble to Graceland.
Performance Dates
Opens Friday, April 21, 2023
Closes Sunday, May 7, 2023
Performance Schedule
Tuesday through Saturday, 7:30 p.m. curtain
Sunday matinee, 2 p.m. curtain
Audition Requirements
Bring your headshot and resume. (We will take your photo at check in if you do not have a headshot.)
90-seconds or less age-appropriate, show-specific monologue
Not available to attend in person? We will accept a Self-Tape Video Audition. Deadline for video auditions is 5 p.m. Feb. 4, 2023. Click here for more info about video submissions.
Character Descriptions
GRACELAND
Bev Davies: Female-presenting, age mid-40s. All races/ethnicities are welcome. A housewife from Wilmington, Delaware, and a rabid Elvis Presley fan. Strong-willed, brassy, opinionated, a determined 'tough cookie'. Distrustful of others. Ultimately, she reveals her warm heart. She admits to her overweight problem (twenty pounds), not helped by her love of junk food. (Factors in the play.) The actor playing Bev sings and dances to rock 'n roll tunes.
Rootie Mallert: Female-presenting, age 22. All races/ethnicities are welcome. A shy, extremely thin girl from a tiny town outside Lafayette, LA, Cajun country, with a frail size 3 frame. (Factors in the play.) From a distance, she could pass for age 13. Uneducated, naïve, sincere, innocent, and naturally trusting. She could almost be mistaken for being somewhat slow-witted, but she isn't. Having grown up surrounded by men, she is unsure of how to act with women – her mom died before she got to know her. She wants very much to be liked. She married at age 15 and has been emotionally abused by her husband; thus, she has self-image issues. Speaks with a Cajun dialect (dialect coaching will be provided). The actress playing Rootie in Graceland also plays her 10-year-younger self in the companion piece, Asleep on the Wind. The actor playing Rootie sings and dances to rock 'n roll tunes.
ASLEEP ON THE WIND
Young Rootie Dejaun: Female-presenting, age 13. All races/ethnicities are welcome. Self-conscious, insecure, and awkward with no friends. Innocent of worldly things and reclusive. Filled with unrealized dreams, her life hasn't started yet. A pure flower on the verge of unfolding. She's afraid of her brothers, except for Beau, her favorite, her protector. She idolizes Beau and heavily depends on him. The actress playing Young Rootie in Asleep On The Wind also plays her 10-year-older self in the companion piece, Graceland. Speaks with a Cajun dialect (dialect coaching will be provided).
Beau Dejuan: Male-presenting, age 30. All races/ethnicities are welcome. A handsome, sensitive, romantic dreamer and tale-spinner with a poet's soul restlessly longing to escape to a better life. Charismatic, kind, and playful, he is very caring for his baby sister whom he calls Roo, his "most special person in the world". He lovingly pranks and role-plays with her. A devotee of Elvis, he impersonates his moves. He joined the Army out of boredom with his dead-end life, fueled by his dream to do something different with it. He intends to fight in a beautiful faraway tropical country (Vietnam). He has a huge heart. Speaks with a Cajun dialect (dialect coaching will be provided). Must be strong enough to physically lift his baby sister over his shoulders.
Callbacks
Saturday, Feb. 11, 2023 time TBD in the Raymond Center
First Rehearsal
Monday, Feb. 27, 2023
Weekly Rehearsal Schedule
Mondays through Fridays 6:30 to 9:30 p.m.
Getting Here
Raymond Center
At Venice Theatre
140 Tampa Ave. W.
Venice, FL 34285
Directions
Located at the north end of the rear parking lot. Please follow the signs and parking lot volunteers. Parking is available in front of the Raymond Center and under the bridge. Seating is general admission.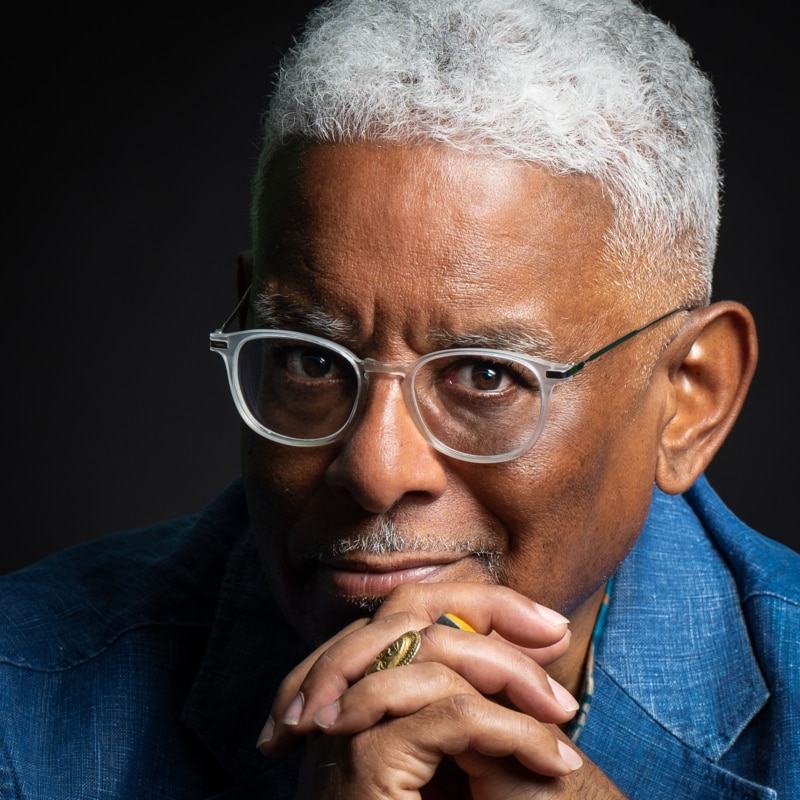 Director
Benny Sato Ambush is a veteran director, institutional theatre leader, educator, published commentator and consultant. He has been Artistic Director of TheatreVirginia (Richmond, VA) and Oakland Ensemble Theatre (Oakland, CA).
Previously, he was Associate Artistic Director of San Francisco's American Conservatory Theater; Acting Artistic Director of Providence, RI's Rites and Reason Theatre Company; Co-Artistic Director of San Francisco Bay Area Playwrights Festival; PEW Charitable Trust/TCG Director-In-Residence for Manalapan, Florida's Florida Stage; and Associate Artistic Director of Anna Deavere Smith's Institute on the Arts & Civic Dialogue at Harvard University.
He has directed with numerous professional regional theatres including Old Globe Theatre; Oregon Shakespeare Festival, Portland; South Coast Rep; Alabama Shakespeare Festival; American Conservatory Theater; Merrimack Repertory Theatre, Arizona Theatre Company; Magic Theatre; Geva Theatre; Playwrights Horizon; Ford's Theatre; Triad Stage, American Repertory Theater Institute; Philadelphia Festival Theatre for New Plays; Lincoln Center Theater Institute; Heart of America Shakespeare Festival; Indiana's New Harmony Project; Actors Guild of Lexington, KY; Alaska Theatre of Youth; International Theatre Festival of Chicago; Sacramento Theatre Company; National Black Theatre Festival; Wellfleet Harbor Actors Theatre; Lyric Stage Company of Boston; Gloucester Stage Company; The New Rep; TheatreSquared, The Lost Colony; Underground Railway Theater, Tennessee Williams Theatre Festival, and Asolo Conservatory for Actor Training.
Ambush has a BA in Theatre Arts and Dramatic Literature from Brown University and an MFA in Directing from the University of California, San Diego. In 2020, he was inducted into the College of Fellows of the American Theatre.
* indicates member of Actors' Equity Association (AEA)
‡ indicates member of Stage Directors and Choreographers Society (SDC)