JUN 11 & 12 | 11 a.m. - 5 p.m.
Overview
Through a mixture of song, dance, puppetry, and illusion, this is an ensemble-driven telling of the One Thousand and One Nights (Arabic: أَلْفُ لَيْلَةٍ وَلَيْلَةٌ, ʾAlf Laylah wa-Laylah, also called The Arabian Nights). These magical folk stories, fairy tales, romances, legends, fables, parables, anecdotes, exotic and realistic adventures were collected in Arabic over many centuries during the Islamic Golden Age by various authors, translators, and scholars across West, Central, and South Asia, and North Africa. Their roots trace back to ancient and medieval Arabic, Egyptian, Indian, Persian, and Mesopotamian folklore and literature of uncertain date and authorship.
The framing device: King Shahryar, after discovering that during his absences his wife has been regularly unfaithful, kills her and those with whom she has betrayed him. Then, loathing all women, he marries and kills a new wife each day until no more candidates can be found. His vizier, however, has two daughters, Shahrazad (Scheherazade) and Dunyazad; and the elder, Shahrazad, having devised a scheme to save herself and others, insists that her father give her in marriage to the king. Each evening she tells a story, leaving it incomplete and promising to finish it the following night.
The stories are so entertaining, and the king is so eager to hear the end, that he puts off her execution from day to day and finally abandons his cruel plan. With a mischievous imagination and silver tongue, Queen Shahrazad paints a dazzling array of stories and characters, summoned forth from strange and magical worlds populated by giant beasts, singing trees, and crafty thieves. The power of storytelling saves her life and transforms the King from tyrannical rage to moral penitence. The message for all audiences: acceptance, and "to be free you must forgive."
Casting
A strong ensemble of 9 to 18 versatile actors playing multiple roles. Actors of all ethnicities, races, cultures, ages, genders, and diverse backgrounds are encouraged to audition.
Skills used throughout the play: storytelling, puppetry, acrobatics, and stage combat. Please audition whether or not you have these skills. Those with background in any of the above areas are especially encouraged to audition.
Please read the play before auditioning as it will help you understand the importance of the ensemble in this show.
Character Breakdowns
Characters that will remain the same throughout the show:
King Shahryar – the fictional Persian Sassanid King of kings who is told stories by his wife, Shahrazad (Scheherazade). In the frame-story, Shahryar is betrayed by his wife, which makes him believe that all women will, in the end, betray him. So every night for three years, he takes a wife and has her executed the next morning, until he marries Shahrazad, his vizier's beautiful and clever daughter. For 1,001 nights in a row, Shahrazad tells Shahryar a story, each time stopping at dawn with a cliffhanger, thus forcing him to keep her alive for another day so that she can complete the tale the next night. After 1,001 stories, Shahrazad tells Shahryar that she has no more stories for him. Fortunately, during the telling of the stories, Shahryar has grown into a wise ruler and rekindles his trust in women.
Vizier – Shahrazad's father, trusted advisor to the king who does not want his daughter to risk her life by marrying the king.
Shahrazad – is the legendary Persian queen who is the storyteller and narrator of Arabian Nights. She is the daughter of the kingdom's vizier and the older sister of Dinarzad. Against her father's wishes, she marries King Shahryar, who has vowed that he will execute a new bride every morning. For 1,001 nights, Shahrazad tells her husband a story, stopping at dawn with a cliffhanger. This forces the King to keep her alive for another day so that she could resume the tale at night.
Dinarzad – the younger sister of Queen Shahrazad. In the story cycle, it is she who – at Shahrazad's instruction – initiates the tactic of cliffhanger storytelling to prevent her sister's execution by Shahryar. Dinarzad, brought to her sister's bedchamber so that she could say farewell before Shahrazad's execution the next morning, asks her sister to tell one last story.
Rehearsals
Mondays through Fridays, 6:30 – 9:30 p.m.
Saturday daytime rehearsals will be called as needed for specialty workshops re: puppetry and stage combat.
Tech week schedule will be 6:30 – 10 p.m.
Performance Dates: OCT 7, 2022 – OCT 16, 2022
10 performances
Tuesdays through Saturdays at 7:30 p.m.
Sundays at 2 p.m.
Perusal Script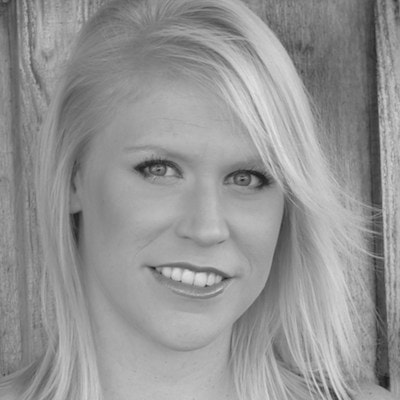 Kelly Duyn
Director
Kelly is proud to be a product of the Education & Community Engagement program she now assists in directing. Her teaching career started right here at Venice Theatre back in 2001 as an intern for the summer programs. From there she went on to take on a teaching role at the theatre prior to leaving for college to pursue a degree in the theatre arts. She holds a BA in Theatre from the University of Central Florida, teaching certifications in multiple disciplines and a 20-year teaching resume that encompasses working with students in exceptional education, coaching a nationally ranked speech and debate team, and developing as well as running theatre programs for elementary through high school in both in the US and in China.
She is responsible for the Troupe in A Trunk Community Engagement Program, the summer student programs and Venice Theatre's Youth Production Company as well as various other departmental responsibilities. In addition to directing shows throughout the year (her most recent being the Generations show She Kills Monsters: Young Adventurers Edition) and being onstage herself (recent shows include Disenchanted and Blood Brothers), she enjoys giving back to her community by facilitating theatre workshops with local schools/clubs/organizations and by reading to classrooms (sometimes via zoom) through Embracing Our Differences or collaborating with other arts education programmers in our area to bring new arts education opportunities to the community whenever possible.
Additionally she enjoys working with the local Chamber of Commerce, where she was the 2019-2020 chair of the Venice Area Young Professionals. Her professional memberships include Leadership Sarasota (Class of 2018-2019), The Educational Theatre Association and AACT.