Disney's Beauty and the Beast
Music by Alan Menken; Lyrics by Howard Ashman & Tim Rice; Book by Linda Woolverton
Travel to a French provincial town where you'll meet smart and beautiful Belle, arrogant Gaston, a castle full of talking inanimate objects, and a Prince under a beastly spell. Based on the Oscar winning animated film, the enchanting stage version includes your favorite songs from the movie and more by Alan Menken and Tim Rice. The original Broadway show ran for 13 years and was nominated for nine Tony© Awards.
Performance Dates: Feb. 25 – March 27, 2022
Character Breakdown
(from Music Theatre International)
Belle
A vibrant, intelligent girl with beauty, who wants more out of the life than an ordinary existence. She is optimistic, fun-loving, caring, and eager to experience life.
Gender: Female
Age: 20 to 25
Vocal range top: F5
Vocal range bottom: E3
Beast
A Prince transformed into a terrifying beast for his lack of compassion. He is hot-tempered and commanding, but has a warm, loving heart buried far beneath his gruff exterior.
Gender: Male
Age: 30 to 40
Vocal range top: F4
Vocal range bottom: A2
Gaston
The egotistical, ultra-masculine villain determined to marry Belle. He is manipulative yet charming and earnest.
Gender: Male
Age: 30 to 40
Vocal range top: E4
Vocal range bottom: A2
Maurice
Belle's loving, eccentric father. A child at heart and inventor in his own world.
Gender: Male
Age: 55 to 65
Vocal range top: Db4
Vocal range bottom: Bb2
Cogsworth
A tightly-wound, enchanted mantle clock and the head of the Beast's household. He is uptight, strict, and punctual but also hard-working, faithful, and thorough.
Gender: Male
Age: 40 to 55
Vocal range top: E4
Vocal range bottom: A2
Mrs. Potts
A warm-hearted, maternal enchanted teapot. She is loyal, caring, and playful.
Gender: Female
Age: 45 to 55
Vocal range top: G5
Vocal range bottom: F#3
Lumiere
A suave, debonair enchanted candelabra. He is a loyal and steadfast servant.
Gender: Male
Age: 35 to 45
Vocal range top: F#4
Vocal range bottom: F#2
Chip
An enchanted teacup and Mrs. Potts' darling little boy. He is innocent, playful, and bright-eyed.
Gender: Male
Age: 7 to 10
Vocal range top: F5
Vocal range bottom: A3
Babette
A saucy, enchanted feather-duster, and the object of Lumiere's affections. She is the playful, gorgeous, seductive French maid.
Gender: Female
Age: 25 to 35
Vocal range top: F5
Vocal range bottom: C4
Madame De La Grande Bouche
A former opera diva-turned-enchanted wardrobe. She has a caring, refined, larger than life personality.
Gender: Female
Age: 40 to 55
Vocal range top: D5
Vocal range bottom: C#4
Lefou
Gaston's bumbling sidekick. He is loyal, energetic, and optimistic, but not quite the brightest guy.
Gender: Male
Age: 25 to 35
Vocal range top: F#4
Vocal range bottom: B2
Monsieur D'arque
The scheming proprietor of the local insane asylum. He is a dark, sinister villain who aides Gaston in his plot to marry Belle.
Gender: Male
Age: 35 to 55
Vocal range top: A4
Vocal range bottom: D3
Ensemble
Wolves; Enchanted Objects; Townspeople
Perusal Script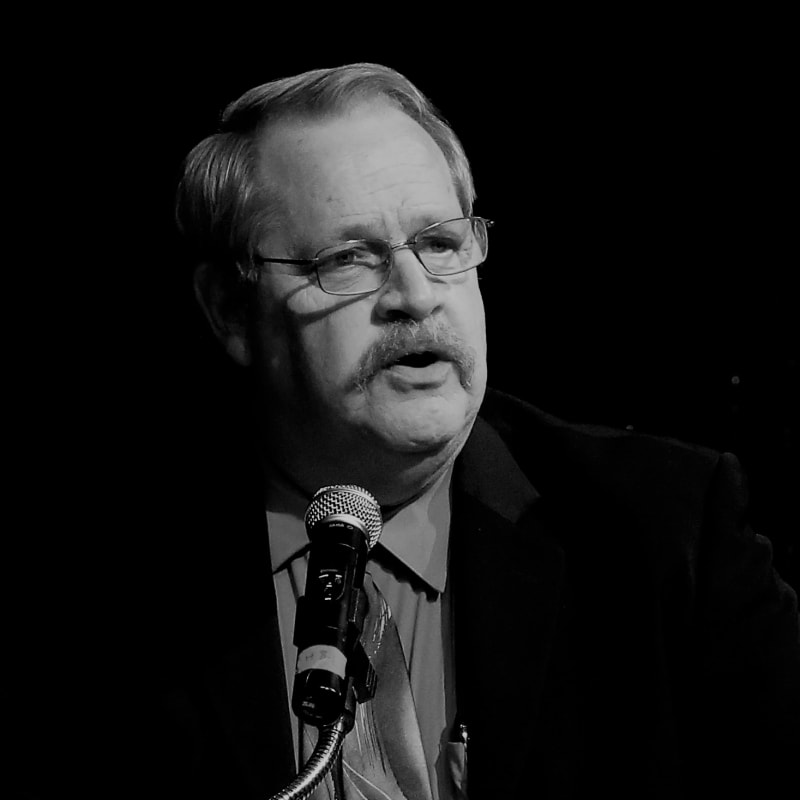 Murray Chase
Director
Murray Chase is the Producing Executive Director of Venice Theatre, a position he has held since 1995. He is an active participant — and former board member — of Florida Theatre Conference and Southeastern Theatre Conference.  He recently completed his term as President of the American Association of Community Theatre, and currently works with the organization as a member of the national Festival Commission. He has served as a frequent grant review panelist for both the Florida Arts Council and the Mississippi Arts Commission. Recently he represented the United States as a delegation member to the World Congress of the International Amateur Theatre Association. Under his leadership, Venice Theatre will host for the fourth time the aactWORLDFEST June 20-26, 2022. Chase is also a former chair of the CEC for Sarasota County Arts Council and a former president of Venice MainStreet.
Actor/Director Credits: Besides the daily aspects of his job here, directing credits include A Midsummer Night's Dream, I Never Saw Another Butterfly, Mary Poppins, Our Town and the award-winning productions of The Pillowman, The SchoolFor Wives, The Good Woman of Setzuan, Tartuffe and Fool For Love. He has also played a few roles on the VT stage, including Johnny in Frankie and Johnny in the Clair de Lune, Stuart in the Award-winning Boom Town, and George in Who's Afraid of Virginia Woolf? all with wife Lori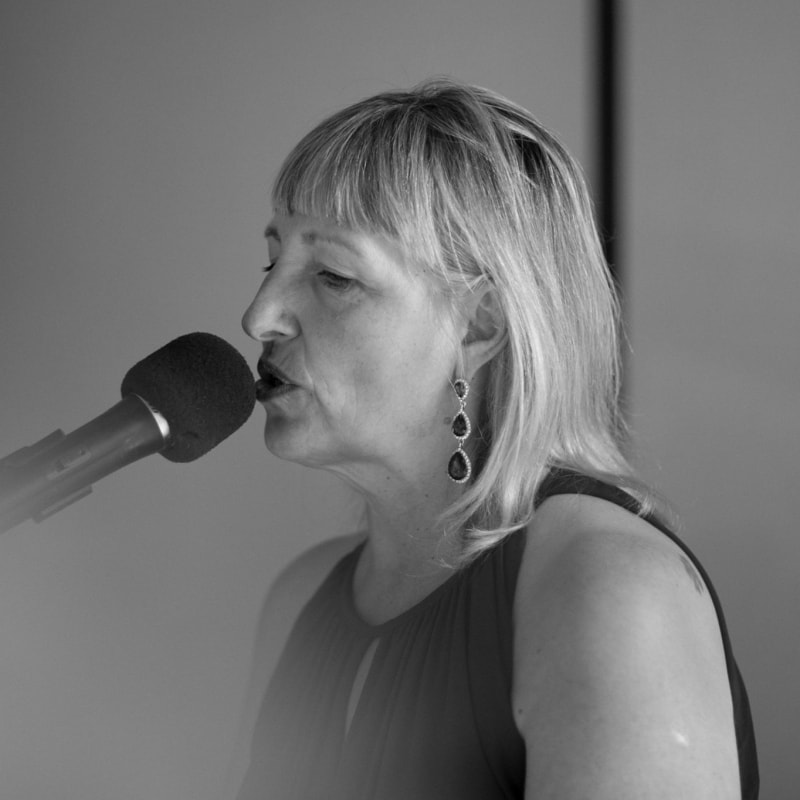 Michelle Kasanofsky
Music Director
A former choral teacher at PCHS and the 2013 Charlotte County Teacher of the Year, Michelle has performed as a pianist in Europe, Japan and Korea and musically directed numerous shows in New York, including the off-Broadway production of Always…Patsy Cline. She holds a Master's in Music Education.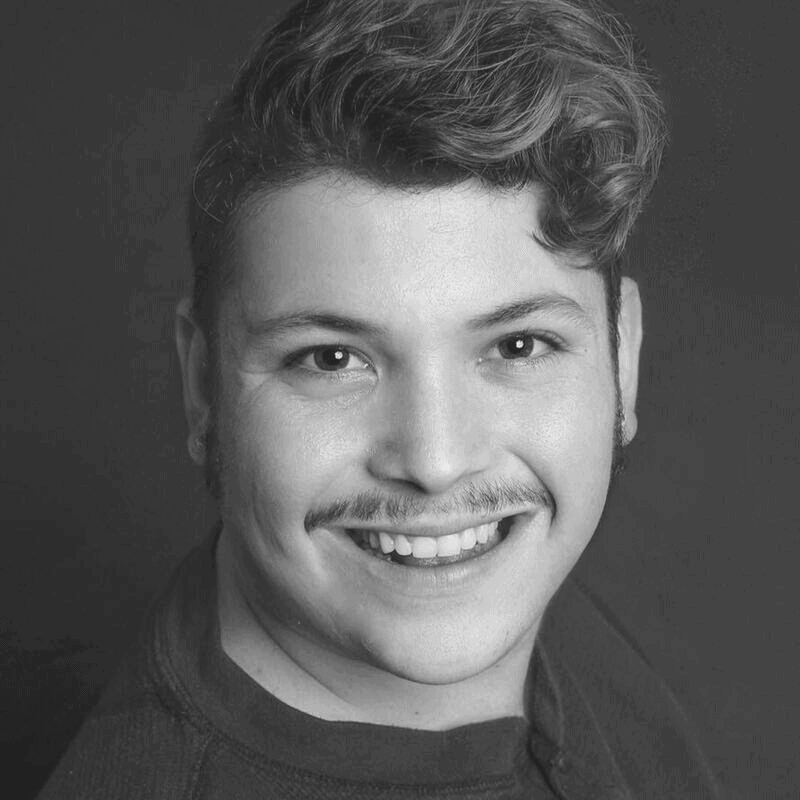 Brian F. Finnerty
Choreographer
Brian F. Finnerty has directed, choreographed, and performed in many successful productions throughout Sarasota County but is always happy to be back where he started, here at VT! Brian was a competition dancer until the age of 17, where he shifted his love toward musical theatre. After attending Booker High's VPA program and Point Park University's Conservatory for Performing Arts, Brian has proceeded to direct and/or choreograph; YANK! A WWII Love Story, Silence: The Musical, Reefer Madness, SHOUT! The Mod Musical, All Shook Up, Hello, Dolly!, the area premiere of Head Over Heels, SHREK the Musical, and most recently, Hedwig and the Angry Inch and The SpongeBob Musical with Dingbat Theatre Project.
Brian has been seen onstage at Westcoast Black Theatre Troupe, Arundel Barn Playhouse, and with Plump Sisters Productions. He works at The Players Centre & Studio as an instructor and Production Coordinator along with Dingbat Theatre Project, where he acts as the Associate Artistic Director and Social Media Manager.