Open auditions for The Peanut Gallery's Christmas Improv Extravaganza/Spectacular/Show! This is a special event hosted by Venice Theatre's Education & Outreach Department to be performed in The Pinkerton Theatre on Sunday, Dec. 15. The director is seeking 6-10 performers who work well as a group, are creative, collaborative, fast-thinkers, and have a good sense of humor. Grades 9-12 only.
Auditions will be held on three separate Saturdays Oct. 12, 19, & 26. Those auditioning need only attend one of those three dates. The audition will consist of improv games, and those auditioning will be performing alongside those already on The Peanut Gallery Fall 2019 troupe. No experience or preparation necessary. Just come ready to play and have fun!
Rehearsals: Mondays, Nov. 18-Dec. 8, 2019, 4:30-6:30 p.m.
Tech Rehearsal: Saturday, Dec. 14, 9-11 a.m.
Ticketed Performance: Sunday, Dec. 15, 7:30 p.m.
Questions Contact Luke McFatrich – luke@venicetheatre.net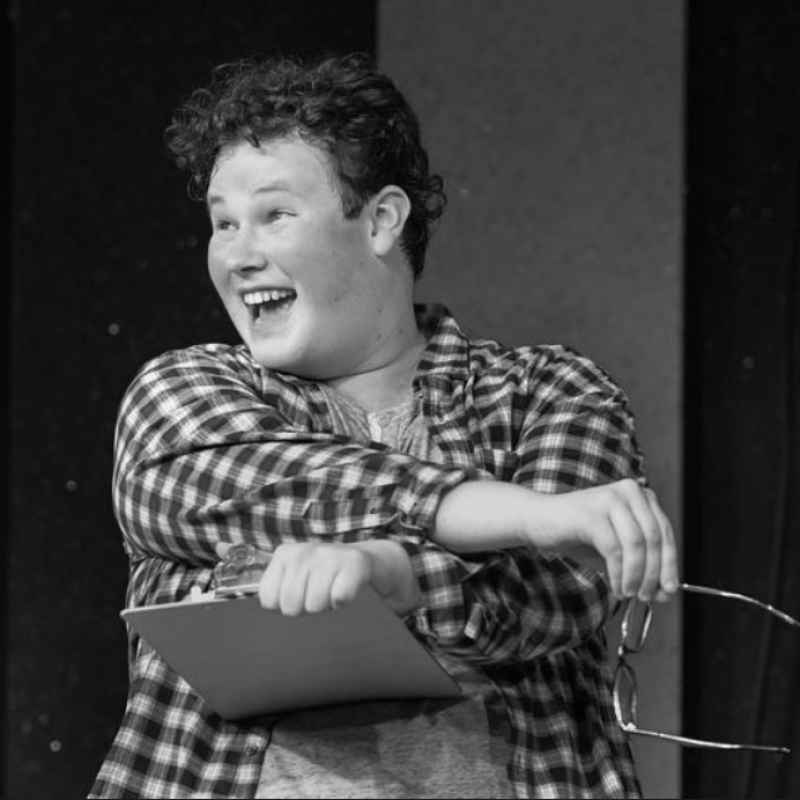 Luke Manual McFatrich
Director
Luke is an actor, singer, writer, director, and educator originally from Little Rock, AR. He graduated with his B.B.A. in Marketing and minor in Theatre at Mississippi State University, and is currently an M.B.A. student at the University of Central Arkansas. In addition to performing, Luke also loves sharing his love of theatre with kids, having founded Plays for a Purpose (a charity-help organization) in Central Arkansas and The Basket Cases, where he has been a writer for all original works to date.