JUN 11 & 12 | 11 a.m. - 5 p.m.
CONTENT WARNING: This production contains violent images and language that may be challenging to some audiences.
Overview
A riveting, highly theatrical docudrama about the white supremacist movement in America – those dedicated to armed revolution against the U.S. government and the expulsion from "God's Country" of non-Aryans. The play reveals extreme right-wing mindsets and conspiracies with neutrality while focusing on three narrative spines: the 1980s Seattle, WA trial of paramilitary group The Order; the career and death of outspoken Denver, CO Jewish radio talk personality Alan Berg who was "assassinated" by The Order, and the hate-filled career and death of The Order's founder, Robert Matthews. These narratives are largely nonfiction, are told in a theatrical genre called "theater of testimony" and are based on actual courtroom transcripts and sermons. They are skillfully interwoven and point to how this movement has mutated, grown, and remains a current perilous force in American life as recently demonstrated in January 2022's Neo-Nazi demonstrations in Orlando, FL. This is thought-provoking, unsettling, and challenging fare that examines America's dark soul, raises many questions, and invites audiences to ask, "What can/should I do about it?"
Casting
3 Women | 8 Men – one is a boy. Actors play various roles
Character Breakdowns
This play requires a strong ensemble of versatile actors playing multiple roles (except for the boy) as follows:
3 white, female-identifying women ages flexible from 20s to 60s
7 white, male-identifying men ages flexible from 20s to 60s
1 white, male-identifying boy aged 10-12
Specific roles will be assigned once the company of actors is chosen through the call back process. Masks and mime will be incorporated in this production so actors who are called back will be asked to do a short, simple mime.
Rehearsals
Mondays through Thursdays, 6:30 – 9:30 p.m. and Sundays 12:30 – 3:30 p.m.
Performance Dates: Sept. 9 – 25, 2022
Tuesdays through Saturdays at 7:30 p.m.
Sundays at 2 p.m.
Perusal Script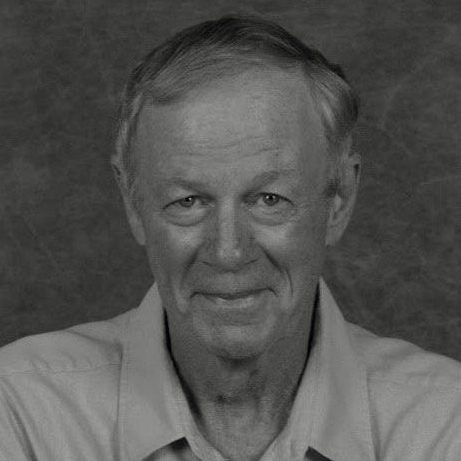 Ric Goodwin
Director
Ric Goodwin lists over 150 acting/directing credits throughout the U.S. He graduated from Ashland University with a BS in Education, an MA in Theatre from Akron University, and holds an MFA in Acting from Wayne State University where he was a member of the prestigious Hilberry Repertory Company in Detroit Michigan. Early in his career Ric was a stunt man in L.A. He is Professor of Theatre Emeritus from Ashland University following a 30 year teaching career. Since retiring to Florida, Ric has directed numerous productions for Lemon Bay Playhouse and Charlotte Players and also directed 27 Wagons Full Of Cotton for Venice Theatre at the Florida Community Theatre Conference five years ago which won "Best of Festival." In addition to his freelance acting and directing, Ric also teaches theatre workshops and classes for Venice Theatre. Acting credits at VT include Al in The Sunshine Boys and Grandpa in You Can't Take It With You. Most recently Ric was seen as Ray in Blackbird.