Auditions will be held in the Raymond Center (Follow the signs to the building behind our main building at the north end of the parking lot.)
PERFORMANCE SCHEDULE
Opens Friday, Feb. 17, 2023
Closes Tuesday, March 14, 2023
Tuesdays through Saturdays at 7:30 p.m.
2 p.m. Saturday matinees on 2/25, 3/4, 3/11
Sundays at 2 p.m.
AUDITION REQUIREMENTS
Please read the play before auditioning. Perusal Script
Prepare a contemporary (1950s – today) monologue from a musical or straight play; comic preferred. 60-seconds max time limit.
Prepare 16 measures of a song. Avoid singing songs from Gypsy

.

Bring your headshot and resume. (If you do not have a headshot we will take your photo at check in .)
If you are not available to attend in person, we will accept a Self-Tape Video Audition. Deadline for video auditions is Friday, Dec. 2, 2022. Email your video to Madeline McGrail: madeline@venicetheatre.net. Video Audition Tips
CASTING
All roles are available. All actors will be considered and probably double/triple as other characters in the show except "Rose" and "Louise." A full cast of approximately 24 will be used. Understudies and swings will also be cast.
ROLES for ADULTS
Female presenting:
Rose (plays age 36-41) The ultimate stage mother. She seemingly lives her life vicariously through her two daughters, whom she's put into show business. She is loud, brash, pushy and single-minded, but at times can be doting and charming. She is holding down demons of her own yet doesn't know how to face them.
Dainty June (plays age 16-20) Baby June as a young teenager. The older she gets, the less she enjoys being in the act. The ability to do the splits and twirl a baton a big plus, but not a requirement. Must dance very well including tap.
Louise/Gypsy Rose Lee (plays age 18-25) Baby Louise as a teenager, who grows up to be Gypsy Rose Lee. Must be able to portray both the awkward teen and a sophisticated woman we know as Gypsy Rose Lee. The character is very scantily clad but never actually appears in the nude.
Tessie Tura (30s-70s) A stripper just past her prime. A burlesque dancer that shares her dressing room with Louise. She was once a ballerina and still has some of the moves. The character is scantily clad but never actually appears in the nude.
Mazeppa (30s-70s) A stripper just past her prime. A burlesque dancer who's tough and physically intimidating. Trumpet playing skills would be outstanding but not required. The character is scantily clad but never actually appears in the nude.
Electra (30s-70s) a stripper just past her prime. Quieter than her counterparts but she is wired with lights, allowing her to "shine" without working up a sweat. Ditzy and sweet. The character is scantily clad but never actual appears in the nude.
Miss Cratchitt (any age) The production assistant for the Grantziger Theater, N.Y.C.
Young Women's Ensemble (plays ages 18-30) Singer/dancers who act as mothers, hotel guests, the backup dancers for Louise/Gypsy Rose Lee and perform as showgirls in the burlesque number in the second act. A few expanded roles will come from this ensemble. (Marjorie May, Agnes, Dolores, Thelma, Gail)
Male Presenting:
Herbie (plays about 45) Agent for Rose's children, Rose's boyfriend and a possible husband number 4. He has a heart of gold but also has the power to defend the people he loves with strength.
Tulsa (plays approximately age 16-20) Boy-next-door type. Strives to break out of the troupe with an act of his own. Sings and dances "All I Need Is the Girl." Strong dance skills preferred particularly tap.
Kringelein (any age over about 30) The put-upon manager of a hotel.
Mr. Goldstone (any age over about 30) Booking agent for the Orpheum Theater Circuit.
Cigar (plays any age 30-50) Rather aggressive owner of a burlesque theatre.
Pastey (any age) Cigar's stage manager.
Uncle Jocko (adult male, any age 30-50) MC of a weekly kiddie talent show.
Weber (adult male, any age 40-50) Surly theatre manager in Los Angeles
Pop (adult male, any age 50 +) Gruff, unsupportive father of Rose.
Young Men's Ensemble (plays ages 16-30) singer/dancers who act as hotel guests and various ensemble roles. A few have expanded roles will come from this ensemble. (Rich Man, LA, Yonkers, Angie)
ROLES for YOUTH Ages 8 to 16
Baby June (about 9) is a Shirley Temple-like up-and-coming vaudeville star, and Rose's youngest daughter. Her onstage demeanor is sugary-sweet, cute, precocious and adorable. The offstage June is not. Strong singer and dancer.
Young Louise (about 11) looks a couple years older than Baby June. She is Rose's brow-beaten oldest daughter and has always played second fiddle to her baby sister. She is shy, awkward, a little sad and subdued; she doesn't have the onstage confidence of her sister.
Children's Ensemble

(ages 8 -12) Young boys and girls. Baby June's back-up dancers and singers. Ability of one child to play accordion or clarinet a plus. Must sing and dance. From this ensemble will come: Rich Man's Son, Tap Dancing Urchin, Little Boy Scout, Balloon Girl, and Clarinet Boy
ANIMALS
Chowsie – A small dog under 10 pounds with a good temperament
Other animals possibly considered:
Lamb – Less than 6 months old
Monkey – Under 4 pounds
Turtle – Large enough to be seen
Goose – Not over 14 weeks with a good temperament
PERFORMANCE LOCATION
The Raymond Center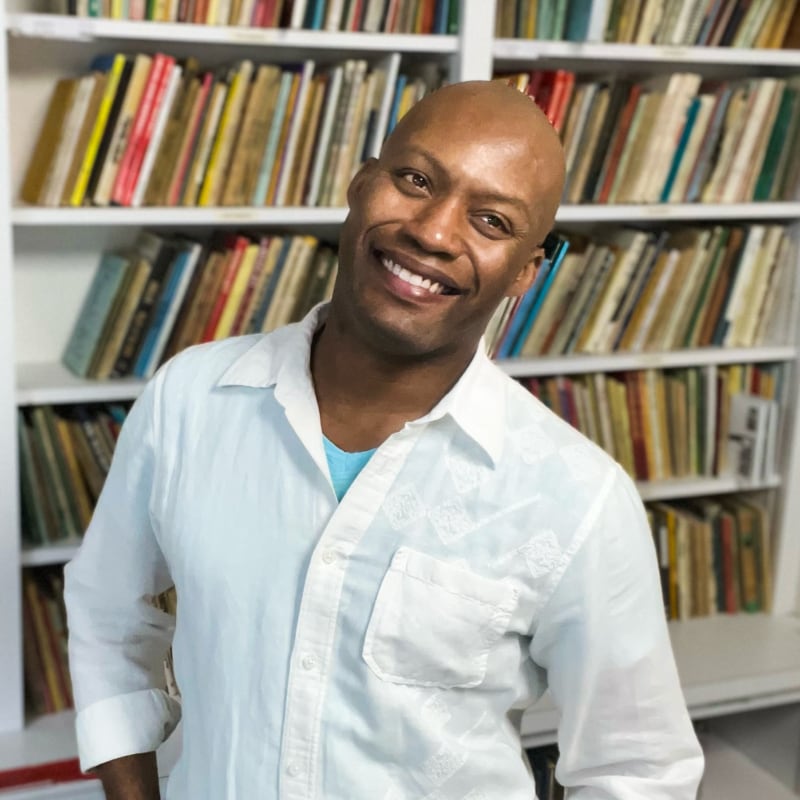 Kristofer Geddie
Director
A North Carolina native, Kris came to Venice Theatre via New York to play "Coalhouse Walker" in Ragtime and never left. He holds a B.F.A. in Musical Theatre from Mars Hill College, and has performed with various theatres and cruise ships worldwide. As well as serving as General Manager and Director of Diversity, he is VT's education liaison for area schools and organizations.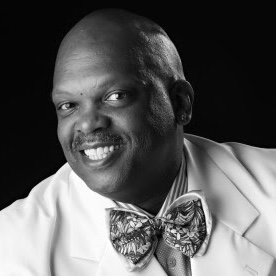 William Coleman
Music Director
William is an award-winning Music Director who  has provided local music direction for Little Shop of Horrors, Mame, Jekyll and Hyde, Assassins, Nine, Baby, Annie Jr., Seussical Jr., My Way, The Andrews Brothers, and the World Premiere productions of Boynton Beach Club and Practically Perfect.
He earned a BS in Environmental Sciences from Purdue University, and did undergraduate work in piano performance from the University of Tennessee. He also holds a Master of Arts degree in piano performance from Middle Tennessee State University and did post graduate study in Pedagogy and Performance at the University of Oklahoma.