OCT 31
For this production, mask wearing is required by all patrons in the auditorium before and during the performance, regardless of vaccination status. The bar will be open, but drinks must be enjoyed outside or in the lobby.
A spooky and fun night of a variety of short-form and long-form improv games presented by Venice Theatre's own teen improv troupe! If you want to scream with laughter this Halloween, this show is for you!
Cast
Lauren Andrews, Kiley Berkery, Nina Dotres, Caroline Kinsella, Nik Messer, Todd Moore, Ashley Ng, Tyler Pietryka, Asher Woomert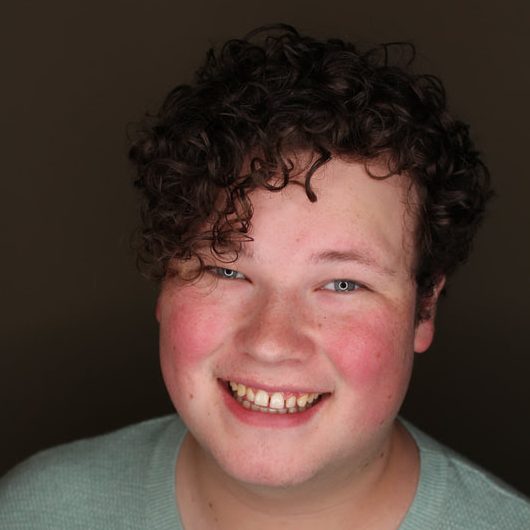 Luke Manual McFatrich
Director
Luke Manual McFatrich has directed, written, and performed in many productions across the Southeast. By day, he is the Digital Development Associate at Venice Theatre, where he also is an instructor and directs the teen improv troupe. In addition to his dramatic endeavors, Luke is an MBA candidate at the University of Central Arkansas, a podcast co-host, a singer/musician, a curly hair grower, and the founder and Producing Artistic Director of Dingbat Theatre Project in Sarasota.
His directing credits include Shrek the Musical, The Brothers Grimm Spectaculathon with Keirston Murphy, The Elves and the Shoemaker, The Gift of the Magi, A Seussified Christmas Carol, and the upcoming The Great American Trailer Park Musical at VT and The SpongeBob Musical with Dingbat. Onstage, Luke has appeared in Hedwig and the Angry Inch, Shrek the Musical, Brian & Luke's Live Holiday Jamboree, Head Over Heels, Peter and the Starcatcher, The Drowsy Chaperone, Urinetown, and a one-man production of The Call of the Wild, which he adapted from the Jack London novel.