11/17/21 COVID-19 UPDATE
Masks are strongly recommended but not required in the lobby and both theatres.
Starke, Florida has everything: agoraphobia, '80s nostalgia, spray cheese, road kill, hysterical pregnancy, a broken electric chair, kleptomania, strippers, flan and disco.
Get your seats early… Trailer Park filled every seat in 2009, 2011, and 2013!
The Cast
Betty: Kim Kollar
Jeannie: Colleen Buchmeier
Norbert: Steve O'Dea
Lin: Andrea Keddell
Pickles: Darah Woomert
Pippi: DaNiesha Carr
Duke: Seth Bracewell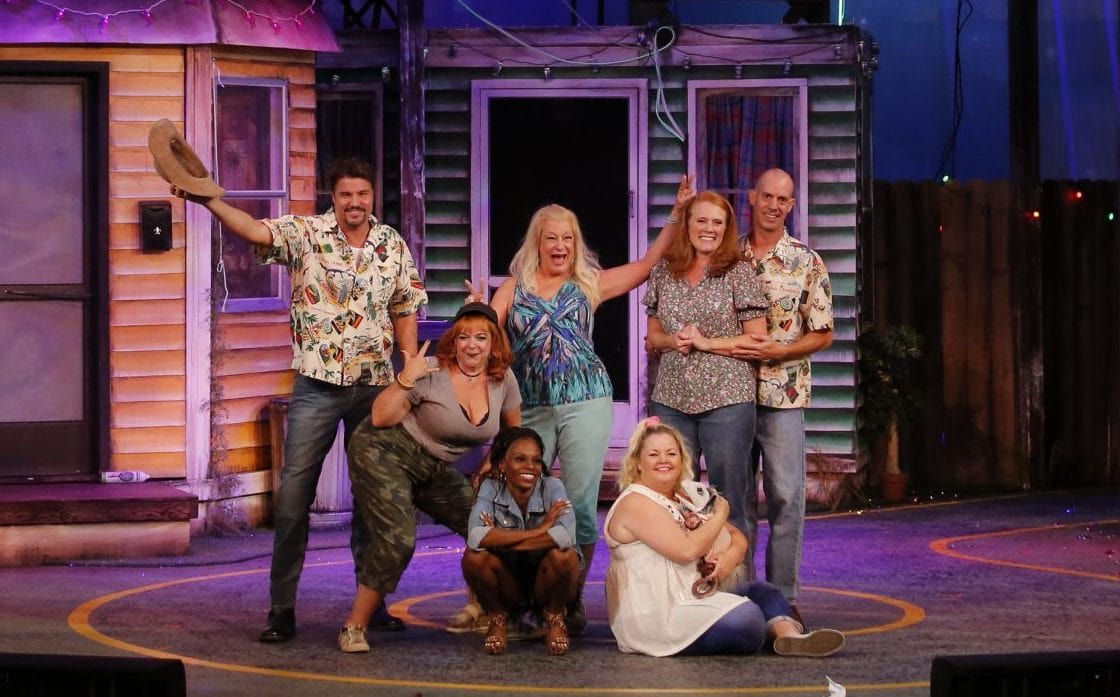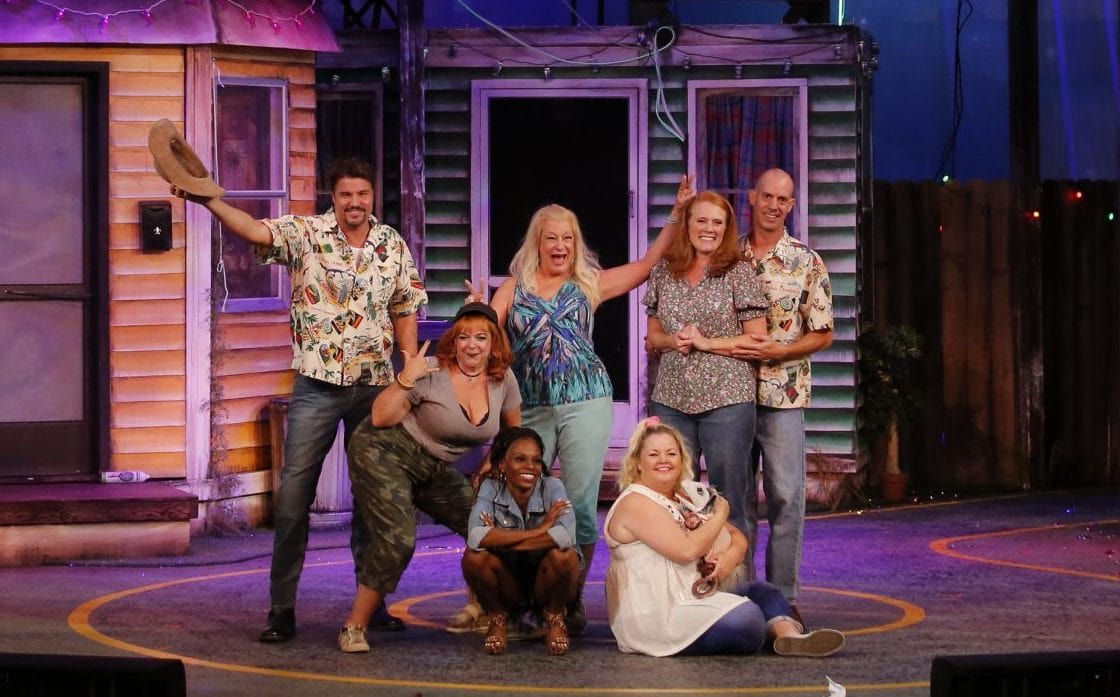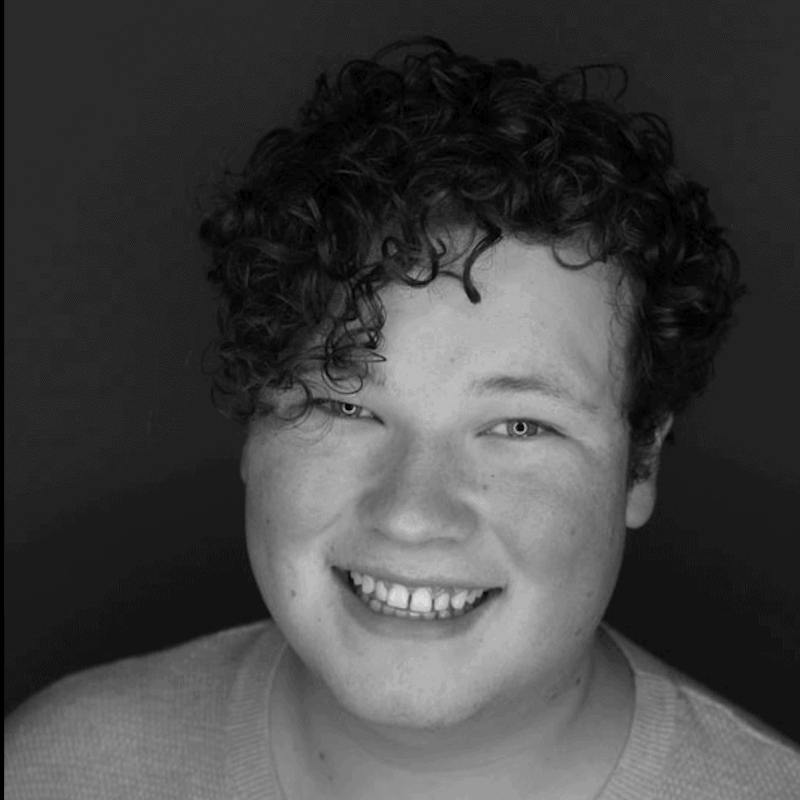 Luke Manual McFatrich
Director
Luke Manual McFatrich has directed, written, and performed in many productions across the Southeast. By day, he is the Digital Development Associate at Venice Theatre, where he also is an instructor and directs the teen improv troupe. In addition to his dramatic endeavors, Luke is an MBA candidate at the University of Central Arkansas, a podcast co-host, a singer/musician, a curly hair grower, and the founder and Producing Artistic Director of Dingbat Theatre Project in Sarasota.
His directing credits include Shrek the Musical, The Brothers Grimm Spectaculathon with Keirston Murphy, The Elves and the Shoemaker, The Gift of the Magi, A Seussified Christmas Carol, and the upcoming The Great American Trailer Park Musical at VT and The SpongeBob Musical with Dingbat. Onstage, Luke has appeared in Hedwig and the Angry Inch, Shrek the Musical, Brian & Luke's Live Holiday Jamboree, Head Over Heels, Peter and the Starcatcher, The Drowsy Chaperone, Urinetown, and a one-man production of The Call of the Wild, which he adapted from the Jack London novel.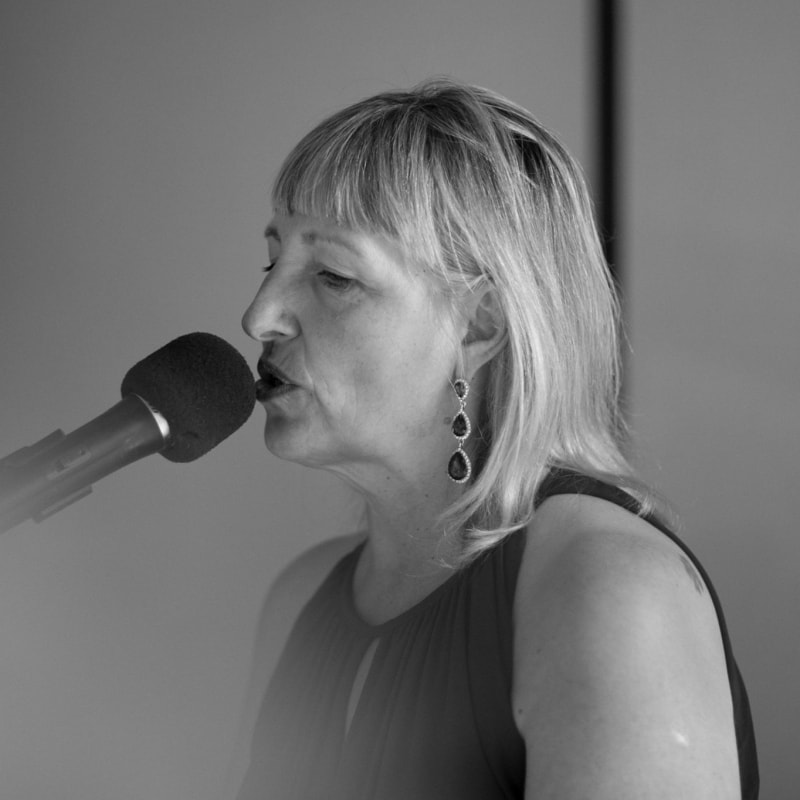 Michelle Kasanofsky
Music Director
Michelle Kasanofsky has been playing piano for almost 56 years and is a professional musician as well as a music educator. Michelle received a scholarship to Berklee College of Music in Boston and studied jazz piano there as well as classical at Boston University. She has a B.A. cum laude from Dowling College, a Master of Science in Music Education from C. W. Post Long Island University and an Education Leadership Specialist degree from Nova Southeastern University.
Michelle is originally from New York and spent most of her life on Long Island. While in New York she music directed many off-Broadway productions which included Always, Patsy Cline and has performed all over the world in Europe, Japan and Korea. Since moving down to Florida in 1998, Michelle has taught chorus, drama and dual enrollment music classes. In 2014, she was selected as Charlotte County's Teacher of the Year. Since 2000 Michelle has performed and music directed at Venice Theatre. Her productions have included Hair, Mamma Mia, Cabaret, Toxic Avenger and Dreamgirls to name a few. She has also Music Directed at Sarasota Players, Manatee Players, Charlotte Players and the Dingbat Theatre Project.
Michelle has played for national touring companies at venues such as Barbara B Mann and Ruth Eckerd Hall for shows including A Chorus Line, Legally Blonde and West Side Story as well as accompanying artists such as Bernadette Peters and The Irish Tenors. In 2021 Michelle became the resident music director at Venice Theatre.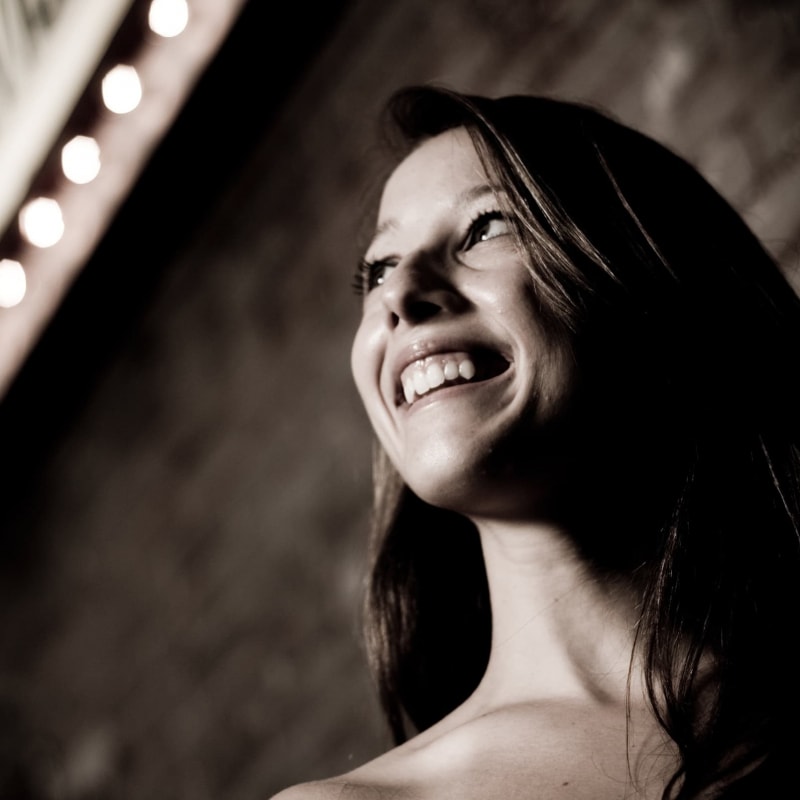 Geena Ravella
Choreographer
Geena has been teaching, dancing and choreographing professionally for the past 14 years and has worked at Venice Theatre choreographing and acting in various shows.  She loves inspiring dancers of all ages and is excited to have the opportunity to teach here at Venice Theatre.