What to expect
Venice Theatre has adopted the standard that monologues are required for all auditions. They may be memorized or read. Additionally, musicals such as this one require singing and dance. Style and genre may change depending on the shows, but these standards will remain the same.
Audition Requirements
Please prepare a 30-60 second comedic monologue or story showcasing you and 30 seconds or 16 bars of a song in the style of the show. It is okay to sing from the show. An accompanist will be provided. Please bring sheet music in an appropriate key. All songs are well known and readily available, please familiarize yourself with the style and approach.
Callback pieces and parts will be provided prior to initial audition.
Perusal Script
Performance Dates: Jan. 19 – Feb. 18, 2024
(In the Pinkerton Theatre)
Rehearsals begin Dec. 11, 2023
Weekly Rehearsal Schedule: Monday through Friday, 7 to 10 p.m. and some Saturdays from noon to 5 p.m.
Character Breakdown
4 W + 2 Understudies
All roles in this ensemble are played by female identifying actors. Performers of all ethnic and racial backgrounds are encouraged to attend. All actors should convincingly play late 20s in act 1 and late 30s in act 2. Strong Ensemble harmony singing and comfort with choreography is a must for this production. All roles are open, and we will cast understudies.
The roles are:
BETTY JEAN – Class clown. Always quick with a comeback. Loving heart that is easy to break.
Voice type: Alto with strong lower range
CINDY LOU –. Girl Next Door. Sassy. A heart of gold.
Voice type: Mezzo with strong belt
MISSY – Over-achiever. Teacher's Pet. Organizer of the group. Type-A personality. Strong Comedic timing.
Voice type: Soprano with wide range
SUZY – Prom Queen. Giddy. Happy-go-lucky. Strong Comedic timing.
Voice type: Mezzo/Alto with strong belt
Setting: Springfield High School Gymnasium, 1969 and 1978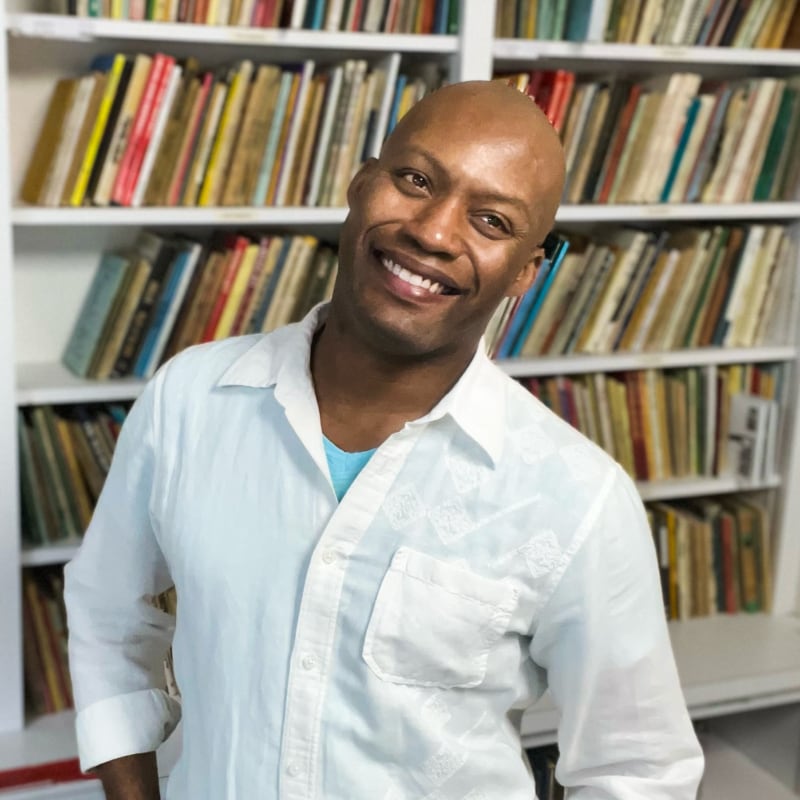 Kristofer Geddie
Director
Geddie holds a BFA in Musical Theatre, an MA in Arts Administration, and has performed on stages around the world. He has directed productions such as Once On This Island, Lady Day At Emerson's Bar and Grill, Fences, Ain't Misbehavin', and Dreamgirls. Prior to his arrival in Venice, FL, he cruised the world as a Company Manager and Principal Singer for Jean Ann Ryan Productions on Norwegian Cruise Line. His theatre performance credits include Ragtime, Twelfth Night, Race, Intimate Apparel, Falsettos, the premiere of the one-man show Bert Williams, Broadway Star; Angels in America, Dreamgirls and the role of "Judas" in Jesus Christ Superstar.
In addition to Geddie's duties at Venice Theatre, he serves on the Ambassador Circle for Embracing our Differences; the Equity, Diversity, Inclusion, Access+ committee for Southeastern Theatre Conference, is the treasurer of the Florida Theatre Conference, the Florida State community theatre representative, and is a Board Member of the Friends of the Venice Public Library, Suncoast Black Arts Collaborative, Squeaky Wheel Theatre Group, and Vice President of the American Association of Community Theatre.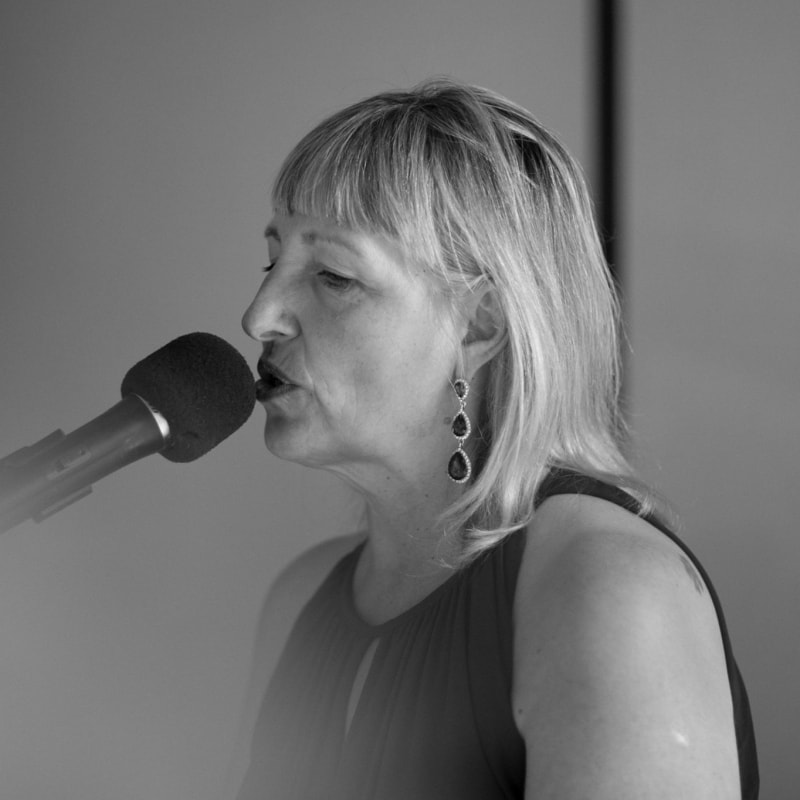 Michelle Kasanofsky
Music Director
Michelle Kasanofsky has been playing piano for almost 56 years and is a professional musician as well as a music educator. Michelle received a scholarship to Berklee College of Music in Boston and studied jazz piano there as well as classical at Boston University. She has a B.A. cum laude from Dowling College, a Master of Science in Music Education from C. W. Post Long Island University and an Education Leadership Specialist degree from Nova Southeastern University.
Michelle is originally from New York and spent most of her life on Long Island. While in New York she music directed many off-Broadway productions which included Always, Patsy Cline and has performed all over the world in Europe, Japan and Korea. Since moving down to Florida in 1998, Michelle has taught chorus, drama and dual enrollment music classes. In 2014, she was selected as Charlotte County's Teacher of the Year. Since 2000 Michelle has performed and music directed at Venice Theatre. Her productions have included Hair, Mamma Mia, Cabaret, Toxic Avenger and Dreamgirls to name a few. She has also Music Directed at Sarasota Players, Manatee Players, Charlotte Players and the Dingbat Theatre Project.
Michelle has played for national touring companies at venues such as Barbara B Mann and Ruth Eckerd Hall for shows including A Chorus Line, Legally Blonde and West Side Story as well as accompanying artists such as Bernadette Peters and The Irish Tenors. In 2021 Michelle became the resident music director at Venice Theatre.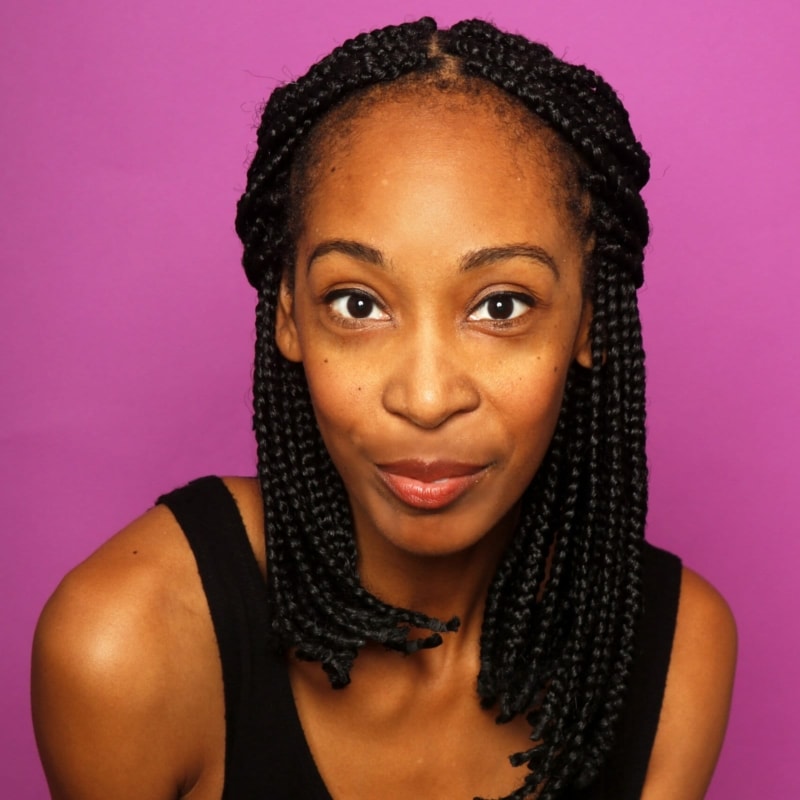 Kristyn Pope
Choreographer
Kristyn is grateful for this creative space. Thanks to Venice Theatre, Kris, Benny and the entire Gypsy family for her last opportunity at VT – choreographing Gypsy. She looks forward to her second Venice Theatre credit as choreographer for The Marvelous Wonderettes: Dream On. "You have to take risks… We will only understand the miracle of life fully when we allow the unexpected to happen." ~Paulo Coelho. "Now and always, in loving memory of her mom. Agape…Ps100."