APR 5 – Show theme TBD.
Cast: Kenna Bartlett, Casey Berkery, Madison Campbell, Lilli Maggio, James McGirr, Michael McQueeney, Annabelle Pietryka, Kylie Pietryka, Tyler Pietryka, Auggie Toynton
Our new teen improv troupe, The Peanut Gallery, is excited to bring laughter to the community with more shows!
Improv is a fun, fast-paced art form that requires the actor to think outside of the box. It demands focus, a willingness to listen and engage, and tells a story without the safety net of a script.
Troupe members explore and develop their improv, storytelling, acting, and teamwork skills in a safe, supportive environment. They work on acting exercises, short-form improv games, as well as long-form improv activities.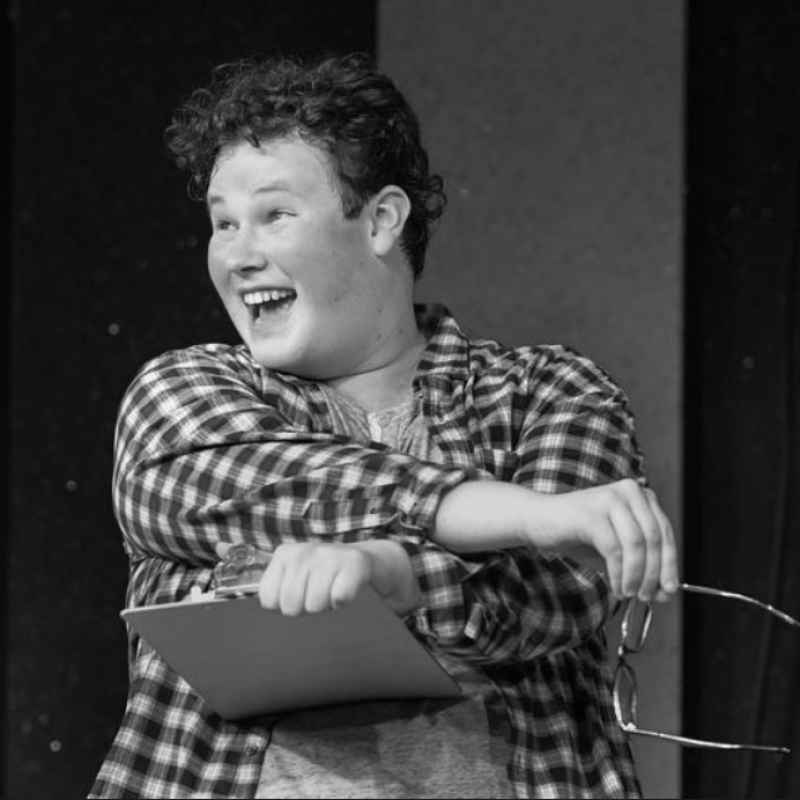 Luke Manual McFatrich
Director
Luke is an actor, singer, writer, director, and educator originally from Little Rock, AR. He graduated with his B.B.A. in Marketing and minor in Theatre at Mississippi State University, and is currently an M.B.A. student at the University of Central Arkansas. In addition to performing, Luke also loves sharing his love of theatre with kids, having founded Plays for a Purpose (a charity-help organization) in Central Arkansas and The Basket Cases, where he has been a writer for all original works to date.