What to expect
Venice Theatre has adopted the standard that monologues are required for all auditions. They may be memorized or read. Additionally, musicals such as this one require singing and dance. Style and genre may change depending on the shows, but these standards will remain the same.
Audition Requirements
Contemporary or Contemporary/Comedic Monologue: 60 seconds max. (memorized or read) Sing 16 to 24 bars of a Pop, Rock, or Contemporary Broadway song: 60 seconds max. Have an additional 16-24 bars of a different song to sing, if asked. Please bring legible sheet music in your key. You are required to sing with live accompaniment. No A CAPELLA singing or recorded tracks; an accompanist will be provided. Come dressed (or prepared to change quickly) for a dance audition. PLEASE COME to your appointment EARLY.​​​​​​​
Perusal Script
Performance Dates: March 22 – April 21, 2024
(In the Pinkerton Theatre)
Weekly Rehearsal Schedule: Sunday – Thursday evenings.
Character Breakdown
These characters are a small town, tight woven group of 'real' people. There is nothing fancy or showy or 'Broadway spectacular' about the way they think, move, relate to themselves, to others or to the situation. They are people with heart, who for whatever reason have all started to lose hope in life and the future. And a light appears, things change… This is a story of faith, redemption, forgiveness, acceptance and moving forward.
Percy Talbott: Female Identifying, early-to-mid-late 20s. Pretty, if a bit rough-edged. Her face declares the strength of her youth and a sadness beyond her years. She carries a terrible secret. Her accent has a strong southern Appalachian cadence. Strong folk / country belt to a "D", some head voice required.
Hannah Ferguson: Female Identifying, Mature, Age 60s-70s. Hannah is the owner of The Spitfire Grill. She is a tough-skinned and flinty old bird with a short, no-nonsense manner bordering on the bitter. She can also be very tender-hearted and fiercely loyal. She has a secret of her own to protect. Mezzo / Alto chest range.
Shelby Thorpe: Female Identifying, in her 30s. A plain, soft-faced creature with a shy, almost ethereal manner. She is the wife of Caleb Thorpe. Once her trust is gained, she also is a very loyal friend. Shimmering folk soprano with a high strong belt to "D".
Caleb Thorpe: Male Identifying, in his 40s. An out-of-work foreman of the now-defunct stone quarry, Caleb is a frustrated man clinging to the past and the authority he once had. He bitterly opposes change. Solid folk / rock voice with an edge. Sing to a "G".
Sheriff Joe Sutter: Male Identifying, mid-to-late 20s. Joe is a young, small-town policeman with a restless nature, an appealing intensity, and a genuine desire to escape Gilead. Strong folk tenor to a "G", but touches an "A".
Effy Crayneck: Female Identifying, 50s – 60s. Effy is a postmistress and the town busybody. She is a woman with narrow eyes and a sour tongue. There's little to gossip about in a town so small, but when there is, she is the source. Strong singer in mezzo / alto chest range. She carries close harmony.
Visitor: Male Identifying, Age 30s – 40s. A mysterious figure who never speaks, the visitor has powerful eyes and a very strong sense of his body. The actor requires a strong emotional depth and is pivotal to some of the action of the show.
Ensemble: four or five total, Ages late 20s-60s, any gender/ethnicity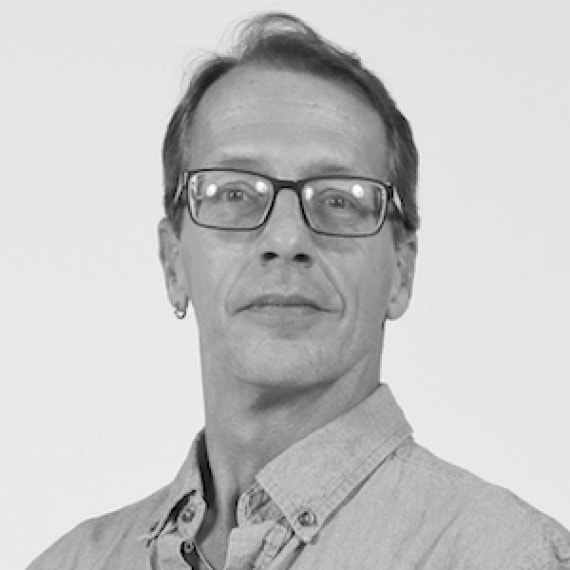 Brad Wages
Director/Choreographer
An award-winning actor, director and choreographer, Brad's work has been seen across the United States and Canada. He holds a B.F.A. from the University of Oklahoma and served as assistant director to Broadway directors Fran Soeder and Joe Layton. He has been seen in a number of national theatre tours and national commercials. He is thrilled to call Venice Theatre "home" and to have the privilege of guiding the next generation of young actors to the stage.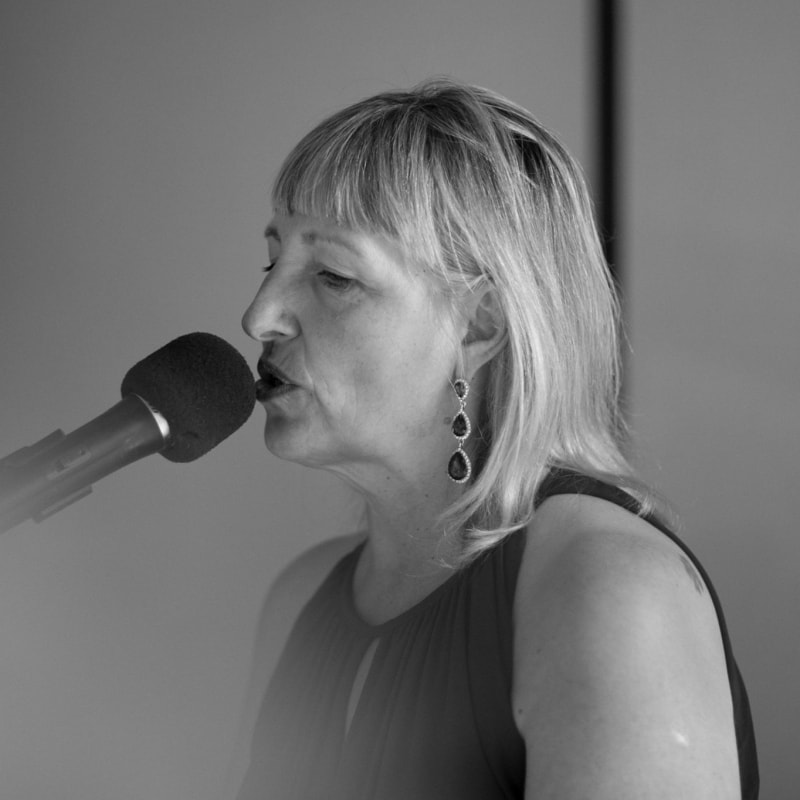 Michelle Kasanofsky
Music Director
Michelle Kasanofsky has been playing piano for almost 56 years and is a professional musician as well as a music educator. Michelle received a scholarship to Berklee College of Music in Boston and studied jazz piano there as well as classical at Boston University. She has a B.A. cum laude from Dowling College, a Master of Science in Music Education from C. W. Post Long Island University and an Education Leadership Specialist degree from Nova Southeastern University.
Michelle is originally from New York and spent most of her life on Long Island. While in New York she music directed many off-Broadway productions which included Always, Patsy Cline and has performed all over the world in Europe, Japan and Korea. Since moving down to Florida in 1998, Michelle has taught chorus, drama and dual enrollment music classes. In 2014, she was selected as Charlotte County's Teacher of the Year. Since 2000 Michelle has performed and music directed at Venice Theatre. Her productions have included Hair, Mamma Mia, Cabaret, Toxic Avenger and Dreamgirls to name a few. She has also Music Directed at Sarasota Players, Manatee Players, Charlotte Players and the Dingbat Theatre Project.
Michelle has played for national touring companies at venues such as Barbara B Mann and Ruth Eckerd Hall for shows including A Chorus Line, Legally Blonde and West Side Story as well as accompanying artists such as Bernadette Peters and The Irish Tenors. In 2021 Michelle became the resident music director at Venice Theatre.