The Guild is a membership organization united by a commitment to Venice Theatre.
We raise funds that provide tuition support for theatre classes and internships.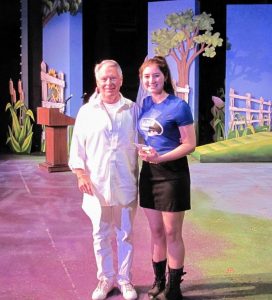 SPOTLIGHTS provide a glimpse behind the curtain of upcoming shows. Directors talk about their vision for the show and often you will get to see a preview of an act or song. All SPOTLIGHTS start at 5:30 PM. And of course, SPOTLIGHTS are open to all Guild members at no charge!
GUILD LUNCHEONS are a great way to meet new friends with similar interests, see some great entertainment and enjoy a delicious lunch! Guild Luncheons continue to provide members a wonderful afternoon of fun and entertainment! See you at the next one! If you're a guild member you will receive an email reminder.
Enjoy a few highlights from luncheons and "spotlight" events.
Annual membership is only $20 for an individual and $30 per couple.