The Guild is a membership organization united by a commitment to Venice Theatre.
We raise funds that provide tuition support for theatre classes and internships.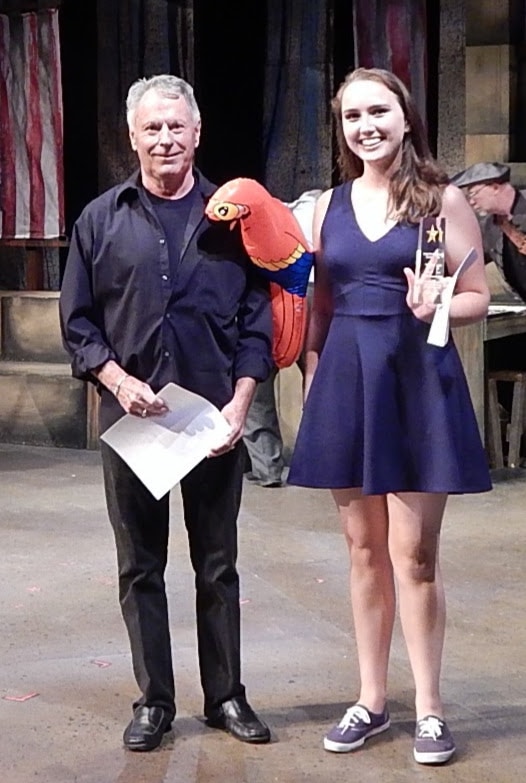 SPOTLIGHTS provide a glimpse behind the curtain of upcoming shows. Directors talk about their vision for the show and often you will get to see a preview of an act or song. All SPOTLIGHTS are Mondays at 5:30 PM. And of course, SPOTLIGHTS are free to Guild members and complimentary appetizers and cash bar will be available.
JAN 10, 2022  – LADY DAY AT THE EMERSON BAR AND GRILL
FEB 21, 2022  – DISNEY'S BEAUTY AND THE BEAST
APR 4, 2022  – TO KILL A MOCKINGBIRD
LUNCHEONS provide Guild members a chance to meet new friends, hear what's going on at the theatre, enjoy high-quality entertainment and a delicious meal! Guild members will receive an invitation to the luncheon with a select choice of menu at a special price. See you at the next one!
Saturday DEC 11, 2021 –  VENICE THEATRE GUILD HOLIDAY LUNCHEON @ VENETIAN GOLF AND RIVER CLUB
Saturday, MAR 19, 2022 – VENICE THEATRE GUILD SPRING LUNCHEON @ VENETIAN GOLF AND RIVER CLUB
Enjoy a few highlights from luncheons and "spotlight" events.
Annual membership is only $20 for an individual and $30 per couple.