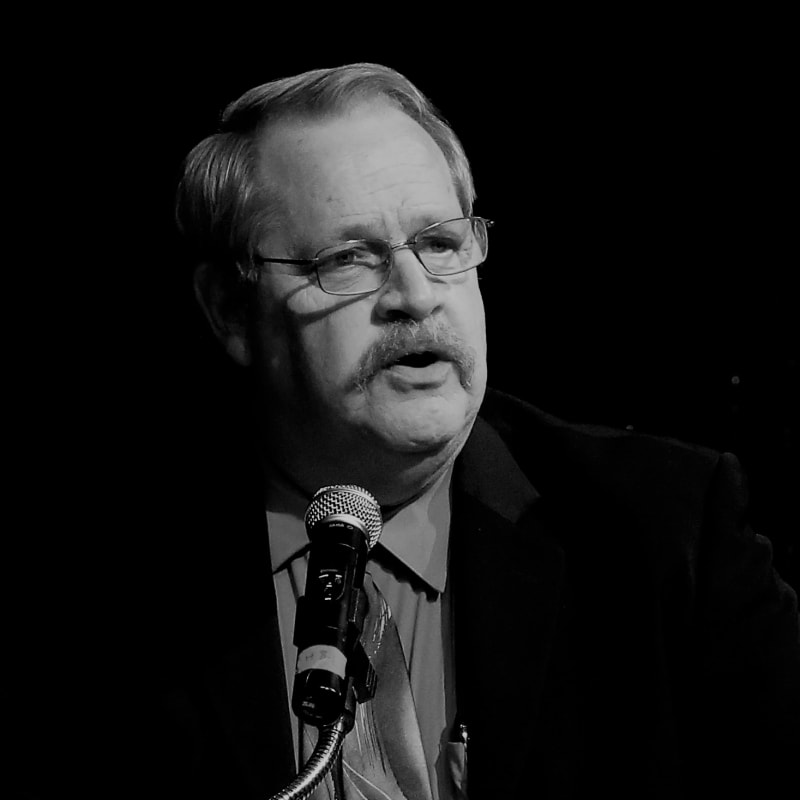 Murray Chase
Producing Executive Director
Murray Chase is the Producing Executive Director of Venice Theatre, a position he has held since 1995. He is an active participant — and former board member — of Florida Theatre Conference and Southeastern Theatre Conference.  He recently completed his term as President of the American Association of Community Theatre, and currently works with the organization as a member of the national Festival Commission. He has served as a frequent grant review panelist for both the Florida Arts Council and the Mississippi Arts Commission. Recently he represented the United States as a delegation member to the World Congress of the International Amateur Theatre Association. Under his leadership, Venice Theatre will host for the fourth time the aactWORLDFEST June 20-26, 2022. Chase is also a former chair of the CEC for Sarasota County Arts Council and a former president of Venice MainStreet.
Actor/Director Credits: Besides the daily aspects of his job here, directing credits include A Midsummer Night's Dream, I Never Saw Another Butterfly, Mary Poppins, Our Town and the award-winning productions of The Pillowman, The SchoolFor Wives, The Good Woman of Setzuan, Tartuffe and Fool For Love. He has also played a few roles on the VT stage, including Johnny in Frankie and Johnny in the Clair de Lune, Stuart in the Award-winning Boom Town, and George in Who's Afraid of Virginia Woolf? all with wife Lori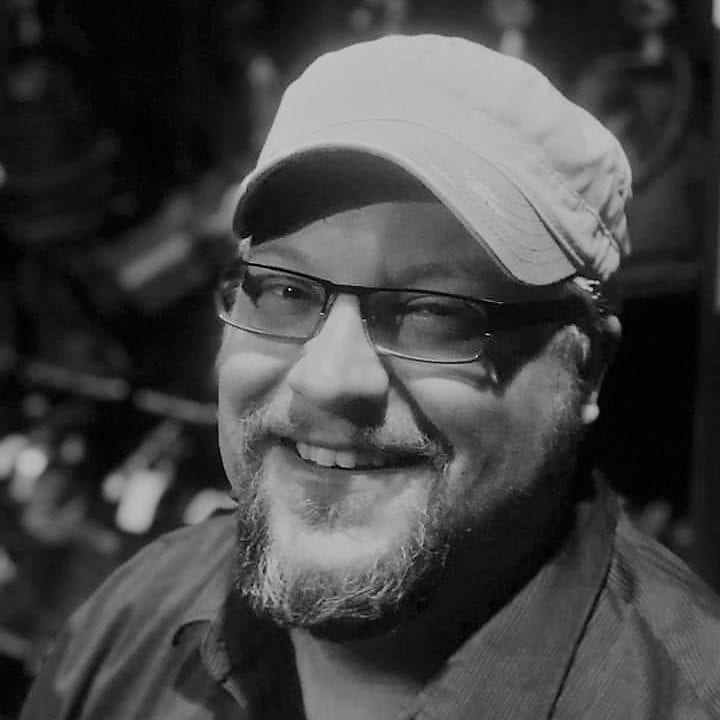 John Andzulis
Production Manager
John is in his 12th season as Venice Theatre's Technical Director. He has a B.A. in Technical Theatre from Lycoming College in Williamsport, PA and has continued his technical career with lighting and scenic designs for productions such as: Handy Award winning Metamorphoses; The Jungle Book; Urinetown; Inherit the Wind; Peter Pan; Ragtime; Sweeney Todd; Godspell; Boeing Boeing; Avenue Q; Hello, Dolly!; Smokey Joe's Cafe; Radio Gals; Dreamgirls, and A Christmas Carol.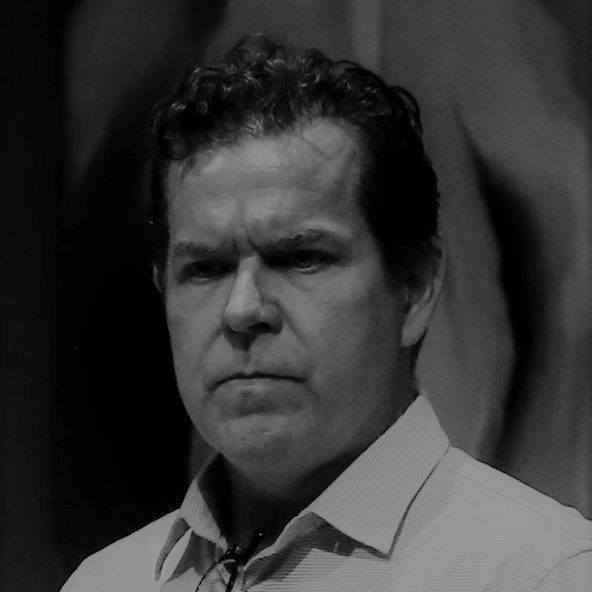 Tim Wisgerhof
Resident Scenic Designer
Hailing from Des Moines, Iowa, Tim is VeniceTheatre's Resident Scenic Designer. In Des Moines, he has designed for Stage West, DesMoines Onstage, The Des Moines Metro Opera and was previously the Resident Designer forThe Des Moines Playhouse. Prior to returning to his home town of Des Moines, Tim worked in New York City. While there he served as the Window and Creative Director for Saks Fifth Avenue for 12 years, in addition to designing numerous theatre and television projects. He is a graduate of Drake University. Recent acting credits include 42nd Street, The Santaland Diaries and Crazy For You at VT.
Starring Murray Chase as Andrew Makepeace Ladd III
and Lori Chase as Melissa Gardner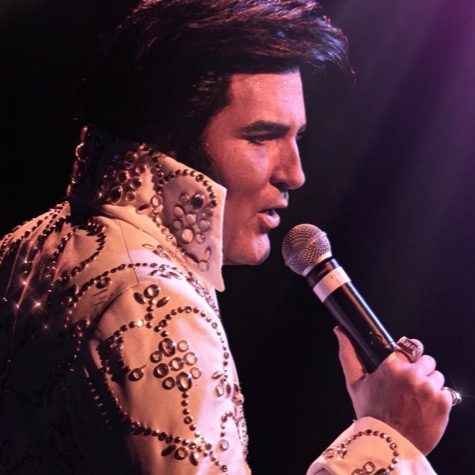 Dwight Icenhower
Dwight Icenhower is a Five Time World Champion Elvis Presley Tribute Artist. Dwight is considered to be one of the best Elvis Tribute Artists in the world today. He has mastered the 50's, 60's, and 70's eras of Elvis' career and has won a myriad of national Elvis awards.
Dwight Icenhower is recognized not only for his great personality on and off stage, but also for his amazing voice that has sometimes even been mistaken for Elvis Presley himself! He has performed with many of the original musicians who have worked with Elvis including: The Jordanaires, The Stamps Quartet, The Sweet Inspirations, Joe Gerchio, DJ Fontana and Duke Bardwell (just to name a few). He has taken home over 75 "First Place" awards in contests from all over the world; and in 2015, Dwight Icenhower became the only Elvis Tribute Artist in history to ever win four World Championship "First Place" titles consecutively during Elvis Week, in Memphis TN. In august 2016 Dwight's dreams came true when he won the ELVIS Presley Enterprises Ultimate Elvis Tribute Artist Contest.
In 2018 Dwight Icenhower's popularity was catapulted when he was hand picked by APPLE to be the face of their new worldwide advertising campaign. This amazing journey has been a dream come true to Dwight, and he wishes to continue using his incredible talents to keep the memory of Elvis Presley alive for many more generations to come.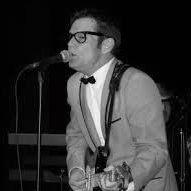 Shawn Bryant
Shawn Bryant's portrayal of BUDDY HOLLY is widely known as the most authentic tribute to the legendary rocker from Lubbock Texas. Shawn was discovered by producer John Stuart and cast as Buddy in the Las Vegas show of the year, Legends In Concert. During his 10 years in Legends, Shawn performed at the Imperial Palace, Las Vegas, Caeser's Atlantic City, The Rio Hotel , Las Vegas and The Palladium, Hollywood CA.
Shawn also appeared as Buddy in the Moody Blues video "Say it with Love" which appeared worldwide on MTV and VH1. Shawn has performed as Buddy in Lubbock TX (Buddy's hometown) and throughout Canada and Mexico. In addition to his portrayal of Buddy, Shawn is an accomplished musician and has worked with and for Chubby Checker, Roger McGuinn, The Crests, Joey Dee, The Legends of DooWop and Wrecking Crew studio legends Hal Blaine, Don Randi and Jerry Cole.
Love Letters was presented at The Long Wharf Theatre,
M. Edgar Rosenblum, Executive Director;
Arvin Brown, Artistic Director.

Love Letters  is presented by special arrangement with Dramatists Play Service, Inc., New York.

Please note that Venice Theatre reserves the right to refuse admission to – or to remove – disruptive, unruly, or visibly intoxicated patrons or participants. Patrons or participants who refuse to leave the theatre upon request by house staff shall be considered trespassers and are subject to removal by law enforcement.

Use of electronics is prohibited during the show. Failure to obey this rule will result in removal, without refund.
Venice Theatre thanks our sponsors!
Gulf Coast Community Foundation
Eric Styren & David Towne
The Ehrhart Family Foundation, Jean Trammell, Trustee
James & Joanne Williams
Elizabeth & Edmund Campbell
Steve & Redenta Picazio
In Memory of Barbara J. Bluhm
Dennis & Ruthanne Neeser
Ken & Lynn Fromer
June Novak-Bock
Carole Raymond
Patty Schmitt
Ki Hassler
Eric Watters
Martin Pfister & Maria Bradley
Joe & Kathryn LaDu
The John & Barbara Freeman Family Charitable Fund
Laura B. Kopple
Joan Olson
Shirley Gawne
FourThought Private Wealth, Scott Pinkerton, President
Richard C. Morton
Melbourne "Mac" MacFarland
Elizabeth & Frank Ossmann
Don Cavern
Ernie & Polly Skinner
The Taylor Family
Ulla & Kent Crickard
Patricia Janssen & Jim Begley
John & Rosemarie Morse
Earl & Cheryl Baumruck
Elite Urology
B & P Family Fund
Dee Stephenson
Stephenson Eye Associates
The Boone Law Firm
Tarpon Shores Dental
Gene & Carol Kraus
Reopening Guidelines Summary
(full copy available below)
TESTING: Staff and contract workers must be tested for COVID-19 every two weeks until further notice.
VOLUNTEER/STAFF/STUDENT ENTRY: Everyone gets a temperature check. Everyone answers a series of COVID-related questions upon entry.
VOLUNTEER/STAFF/STUDENTS WHILE IN BUILDING: Mask-wearing is mandatory in all public spaces and when not alone in offices. All must wash hands frequently and maintain proper distancing. Greenroom use is limited to brief meal consumption only, with a maximum of four people at a time. Office hours will be staggered for multiple-employee offices.
AUDIENCES: Showtimes will be staggered for each theatre (7:30/8:00 and 2:00/2:30), as will lobby entry times (7:00/7:45 and 1:30/2:15). We will use reservations, but no tickets. All seats in both theatres will be reserved. Audiences will also be temperature-checked and answer a brief questionnaire. Each group will be ushered directly to seats after entry. Restroom usage will be monitored: 3 at a time per ladies' room, 2 at a time per men's room. There will be no post-show meet-and-greet for the immediate future. Playbills will be digital-only for 1st phase; hard copies will be distributed in 2nd phase.
FRONT OF HOUSE: Staff will operate as Front-of-House staff through first two phases of reopening.
Bar will operate as follows: It will be closed for 1st phase of reopening. It will feature closed-lid drinks only for 2nd phase. Phase 3 will be fully operational. Presidents Club will be closed for first phase of reopening, but open with limited service for Phase 2.
Upon re-opening, BOX OFFICE will operate by phone and internet only until further notice.
STUDENTS/CLASSES: The same entry and use protocols will apply. No visitors will be allowed. Restroom use will be staggered.
SANITIZATION: Extra cleanings will occur throughout the day—hard surfaces, restrooms, etc.– and between the use of each theatre and rehearsal space. Hand sanitizer stations will be positioned liberally throughout the building and at each audience entrance/exit.
SIGNAGE: Prominent professional signage and floor markings will help all audience and personnel follow protocols.