STAGENOTES – The Vagina Monologues
CONTENTS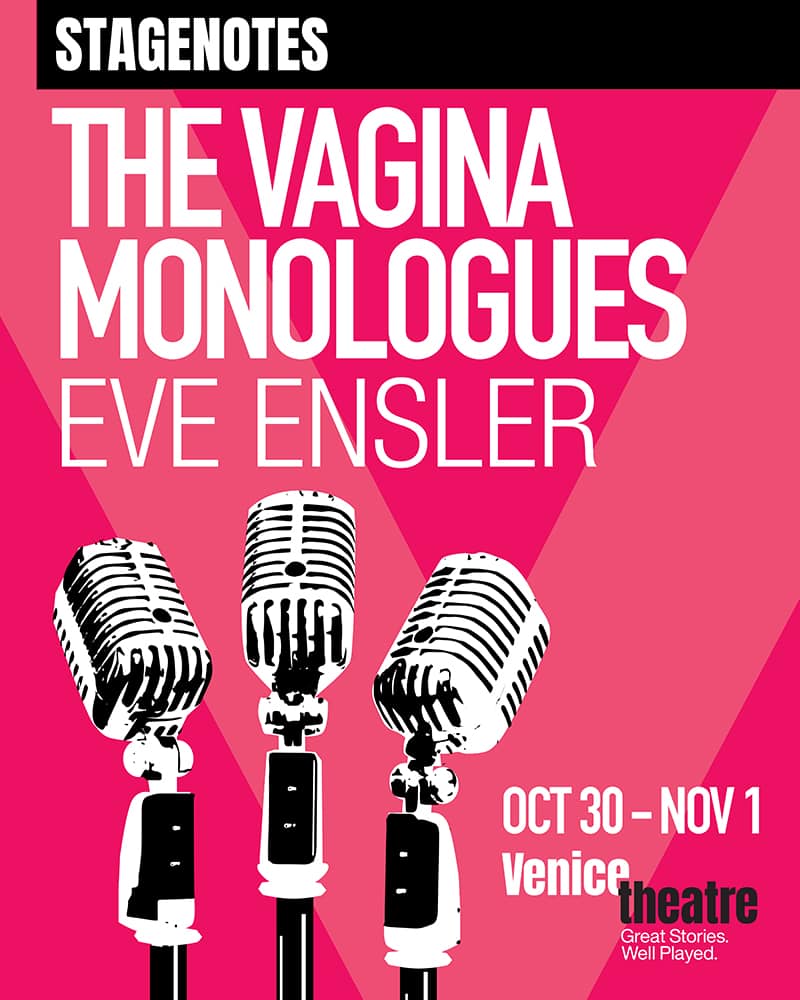 The Vagina Monologues is presented by special arrangement with Dramatists Play Service, Inc., New York.
Produced Off-Broadway by David Stone, Willa Shalit, Nina Essman, Dan Markley/Mike Skipper, and The Araca Group.
Originally produced by HOME for Contemporary Theatre and Art at HERE
Randy Rollison, Artistic Director; Barbara Busackino, Producing Director in association with Wendy Evans Joseph.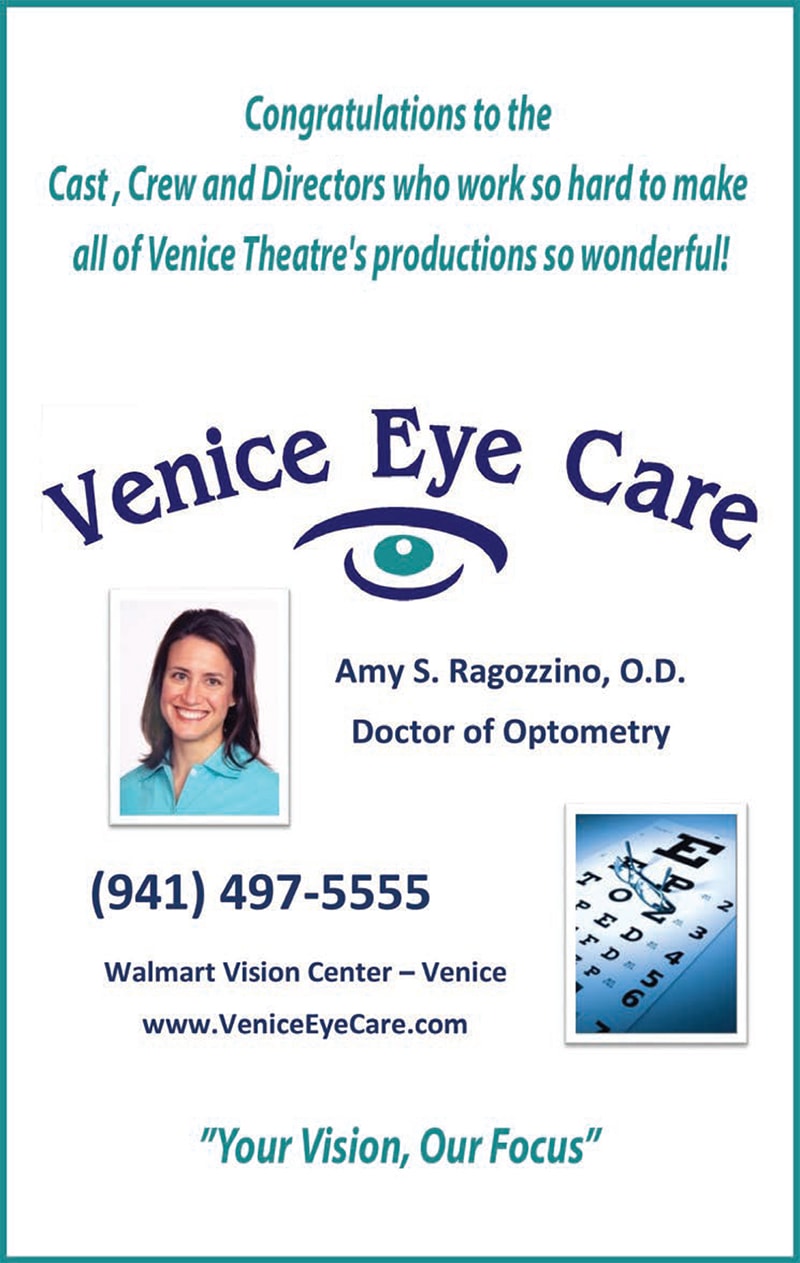 This is our fifth production of "The Vagina Monologues."
Each production has been unique, with different casts, designs, and styles. And each has had something different to say, as the world has changed in each interim.
The Vagina Monologues is frank. It is revealing and vulnerable, aggressive and celebratory, wonder-filled and angry. The show is simple: three talented actresses portraying a variety of women who were interviewed about their lives—and their vaginas. It is mostly in monologue form. It is exactly what the title indicates.
Our journey with this show has sometimes been a revealing one about our community. Prior to our first production (which sold out before we opened), I received about 40 letters imploring us to cancel the show. The reasons were varied. It "demeaned and objectified" women. It was "sacrilegious." It "didn't belong" in our community. Venice "isn't ready for it." Interestingly, while the content varied, I saw that all of the letters were sent by one organization. How did I know? My name was universally misspelled in each one (Morie Chase).
It was also obvious from the content that most of the writers had never seen the show, or read it. I believe that it celebrates women. And their courage. And their journey. And the miracle of life itself. I hope you do, too. Thanks for joining us.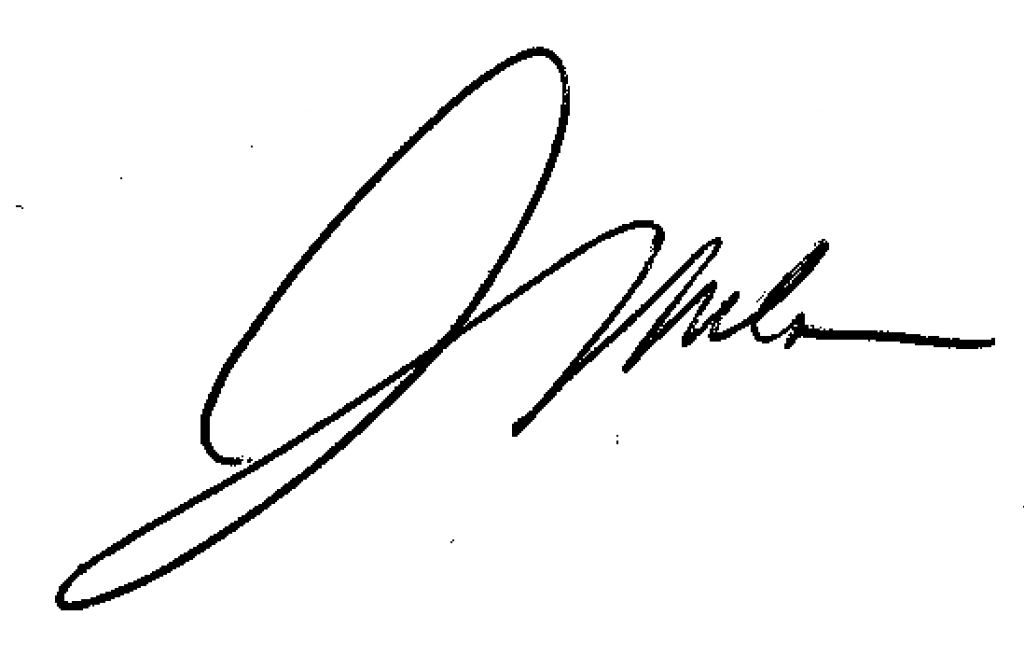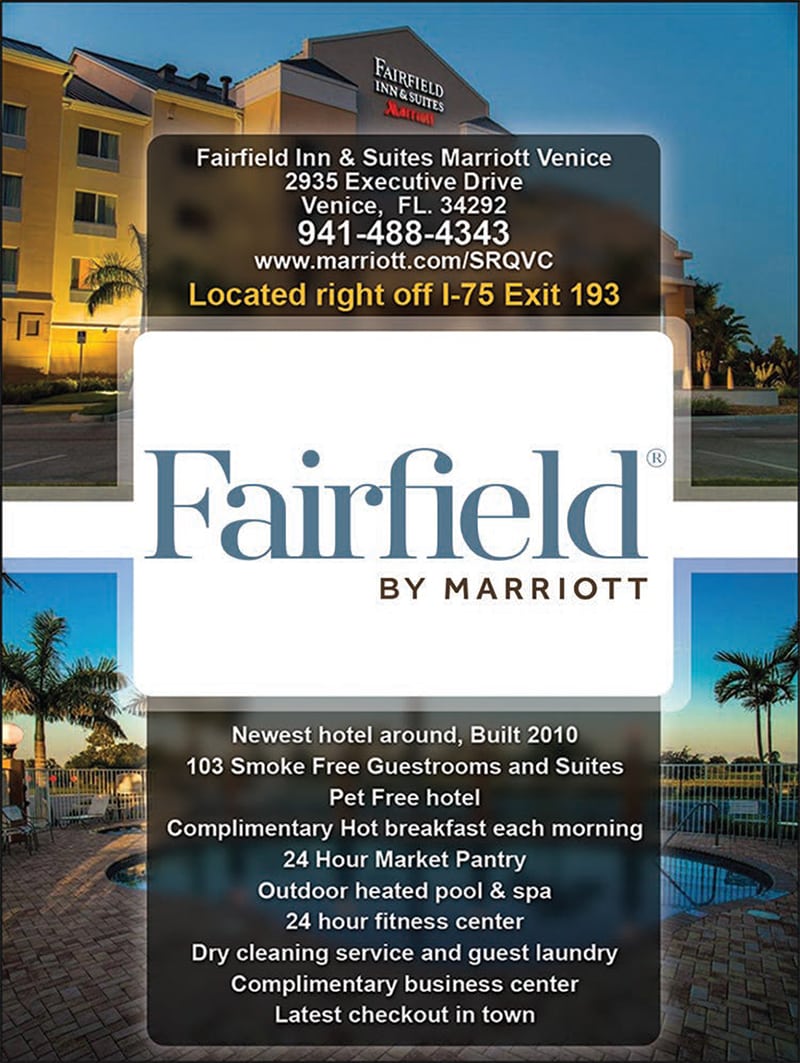 "The Vagina Monologues" was born when playwright Eve Ensler realized that her work, mostly about women, was missing a physiological connection.
Ensler told Playbill, "I couldn't be thinking about [liberating women] without thinking about vaginas. I wanted to know about what women were feeling about their vaginas. As I talked to women, I was so awed and amazed by what people were telling me that I began to think, 'there's a [theatre] piece here.'"
Ensler wrote the first draft of the monologues in 1996 (there have been several revisions since) following interviews she conducted with 200 women about their views on sex, relationships, and violence against women. The interviews began as casual conversations with her friends, who then brought up anecdotes they themselves had been told by other friends; this began a continuing chain of referrals. In an interview with Women.com, Ensler said that her fascination with vaginas began because of "growing up in a violent society." and "Women's empowerment is deeply connected to their sexuality." She also stated, "I'm obsessed with women being violated and raped, and with incest. All of these things are deeply connected to our vaginas."
Ensler originally starred in both the HERE Arts Center premiere and in the first Off-Broadway production, which was produced by David Stone, Nina Essman, Dan Markley, The Araca Group, Willa Shalit and the West Side Theater. When she left the play, it was recast with three celebrity monologists. The play has been staged internationally, and a television version featuring Ensler was produced by cable TV channel HBO.
Ensler states that in 1998, the purpose of the piece changed from a celebration of vaginas and femininity to a movement to stop violence against women. This was the start of the V-Day movement which has continued strong every year since, has turned into a worldwide phenomenon, and a very successful non-profit organization. Ensler and others, including Willa Shalit, a producer of the Westside Theatre production, launched V-Day, a global non-profit movement that has raised over $100 million for groups working to end violence against women and girls anti-violence through benefits of The Vagina Monologues.
In 2011, Ensler was awarded the Isabelle Stevenson Award at the 65th Tony Awards, which recognizes an individual from the theater community who has made a substantial contribution of volunteered time and effort on behalf of humanitarian, social service, or charitable organizations. Ensler was given this award for her creation of the non-profit, V-Day movement.
Since Eve Ensler's episodic play premiered, It has played in over 140 countries and in over 48 languages. There was an official Off-Broadway Spanish-language production, Los Monólogos de la Vagina, in 2014.
~Wikipedia.com
~Playbill.com
~Playbill.com/vault
Local actresses who have performed in our productions of The Vagina Monologues:
Melba Baez-Officer
Cael Barkman
Dianne Brin
Joanne Costelli
Nancy Hoover
Linda Neckel White
Diana Vytell
Leanne Hanson
Laurie Colton
Becky Holahan
Cara Herman
Maggi Taylor
Monia Joblin
Lauren Kelly
Natalia Mock
Candace Artim
Ann Gundersheimer
Zena Brown
Wendy Guerrier
Kim Kollar
A partial list of the many celebrity actresses who have reportedly performed in The Vagina Monologues:
Alanis Morissette
Alice Ripley
Amy Irving
Ana Gasteyer
Andrea Martin
Annabella Sciorra
Annie Potts
Audra McDonald
Blythe Danner
Brett Butler
Brittany Murphy
Brooke Shields
Calista Flockhart
Calpernia Addams
Camryn Manheim
Carol Kane
Cate Blanchett
Cindy Williams
Claire Danes
Cynthia Nixon
Diahann Carroll
Diana Alvarez
Didi Conn
Donna Murphy
Erica Jong
Gillian Anderson
Glenn Close
Goldie Hawn
Hayley Mills
Holland Taylor
Idina Menzel
Jane Fonda
Jane Krakowski
Jennifer Beals
Jennifer Hudson
Jenifer Lewis
Joie Lee
Joy Behar
Joyce DeWitt
Julia Murney
Julia Stiles
Julianna Margulies
Kate Winslet
Katherine Helmond
Kathy Najimy
Kellie Martin
Kim Fields
Kit Williams
Kristi Lee
Lainie Kazan
Lara Flynn Boyle
Laura Kelly
Lauren Hollis
Lauren Velez
Lily Tomlin
Linda Ellerbee
Loretta Swit
Lucy Lawless
Lynda Carter
Marisa Tomei
Marla Gibbs
Marlo Thomas
Marsha Mason
Mary Testa
Melanie Griffith
Melissa Etheridge
Melissa Joan Hart
Mercedes Ruehl
Meryl Streep
Michelle Rodriguez
Mo Gaffney
Mo'Nique
Nell Carter
Oprah Winfrey
Patti LuPone
Peggy Lipton
Phylicia Rashad
Polly Bergen
Queen Latifah
Ramona White-Cole
Regina Taylor
Rhea Perlman
Ricki Lake
Rita Moreno
Robin Givens
Rosario Dawson
Rosie Perez
Rue McClanahan
Ruthie Henshall
Salma Hayek
Sandra Oh
Sara Ramirez
Sena Quist
Shirley Knight
Sonia Manzano
Susan Sarandon
Swoosie Kurtz
Teri Garr
Teri Hatcher
Tiffany Pollard
Toccara Jones
Tonya Pinkins
Tovah Feldshuh
Veanne Cox
Viola Davis
Whoopi Goldberg
Winona Ryder
Yvette Wilson
VM cast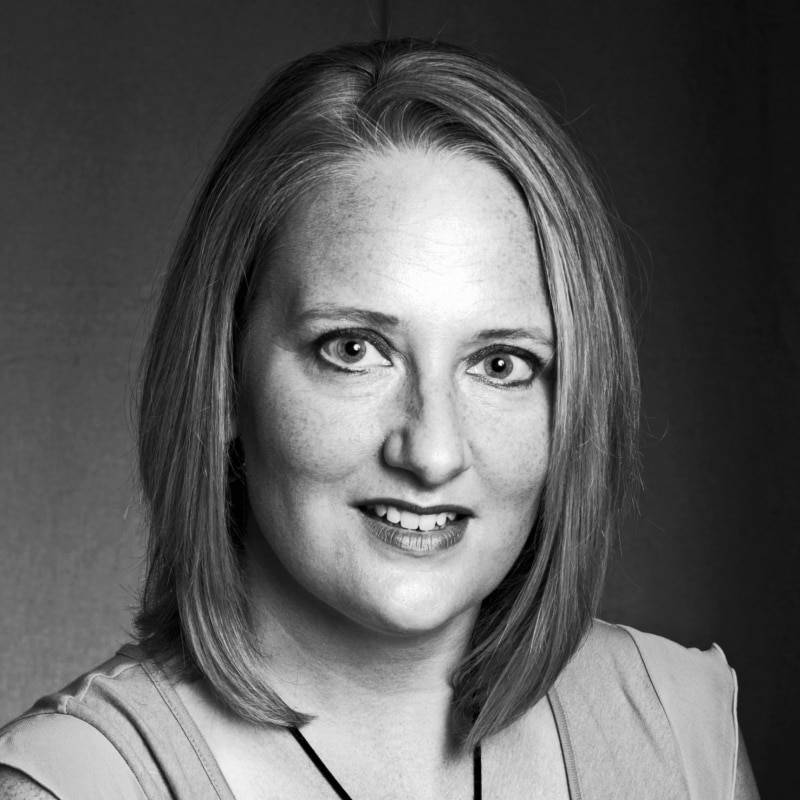 Laurie Colton
Laurie has volunteered at VT since appearing in Assassins in 2004. She joined the staff as Marketing Director in 2008. Some of her favorite roles include Sally in You're a Good Man, Charlie Brown, Annette in God of Carnage, Essie in You Can't Take It With You, and Marian in The Music Man. This is her second time performing in The Vagina Monologues. She lives in Sarasota with her husband Evan and their chihuahua mix, Jack.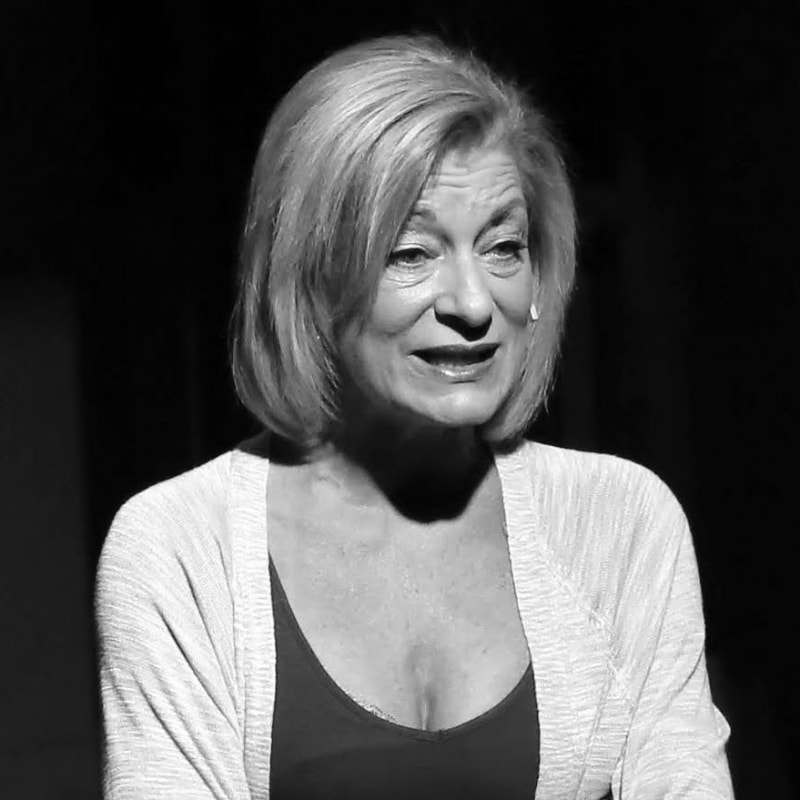 Kim Kollar
Well-known to Venice audiences, Kim was last seen in Menopause the Musical. Favorite roles include Penelope Pennywise (Urinetown), Mother (Ragtime), Muriel (Dirty Rotten Scoundrels) and Adelaide (Guys and Dolls). She has been nominated for Best Actress in a Musical for Mrs. Lovett (Sweeney Todd), Dolly Levi (Hello, Dolly!) and won for Diana (Next to Normal). Kim would like to thank her friends and family for all of their love and support.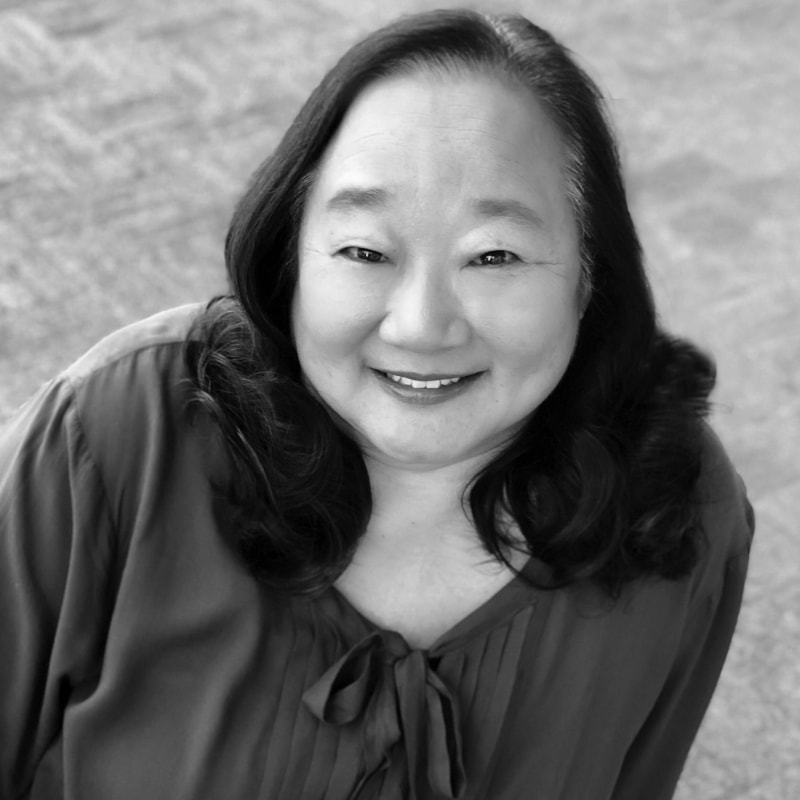 Candace Artim
Candace is a community theatre actress, director and "retired" teacher. Prior acting credits include Bloody Mary in South Pacific, Flaming Guns of the Purple Sage, November, The School for Wives, Anton in Show Business, Cosi, The Comedy of Errors and Nuts.
Production Team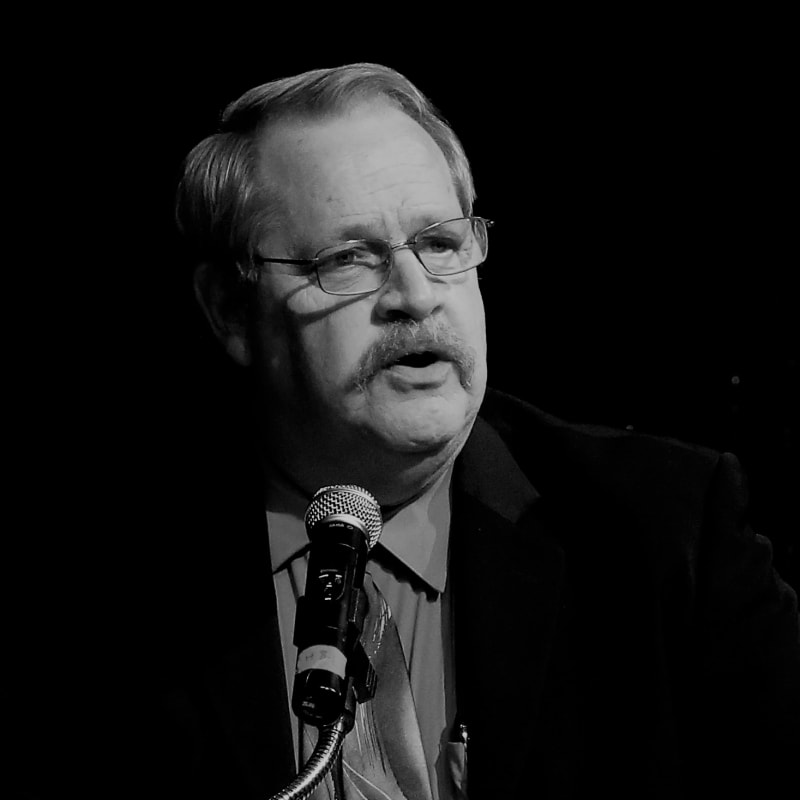 Murray Chase
Producing Executive Director
Murray Chase is the Producing Executive Director of Venice Theatre, a position he has held since 1995. He is an active participant — and former board member — of Florida Theatre Conference and Southeastern Theatre Conference.  He recently completed his term as President of the American Association of Community Theatre, and currently works with the organization as a member of the national Festival Commission. He has served as a frequent grant review panelist for both the Florida Arts Council and the Mississippi Arts Commission. Recently he represented the United States as a delegation member to the World Congress of the International Amateur Theatre Association. Under his leadership, Venice Theatre will host for the fourth time the aactWORLDFEST June 20-26, 2022. Chase is also a former chair of the CEC for Sarasota County Arts Council and a former president of Venice MainStreet.
Actor/Director Credits: Besides the daily aspects of his job here, directing credits include A Midsummer Night's Dream, I Never Saw Another Butterfly, Mary Poppins, Our Town and the award-winning productions of The Pillowman, The SchoolFor Wives, The Good Woman of Setzuan, Tartuffe and Fool For Love. He has also played a few roles on the VT stage, including Johnny in Frankie and Johnny in the Clair de Lune, Stuart in the Award-winning Boom Town, and George in Who's Afraid of Virginia Woolf? all with wife Lori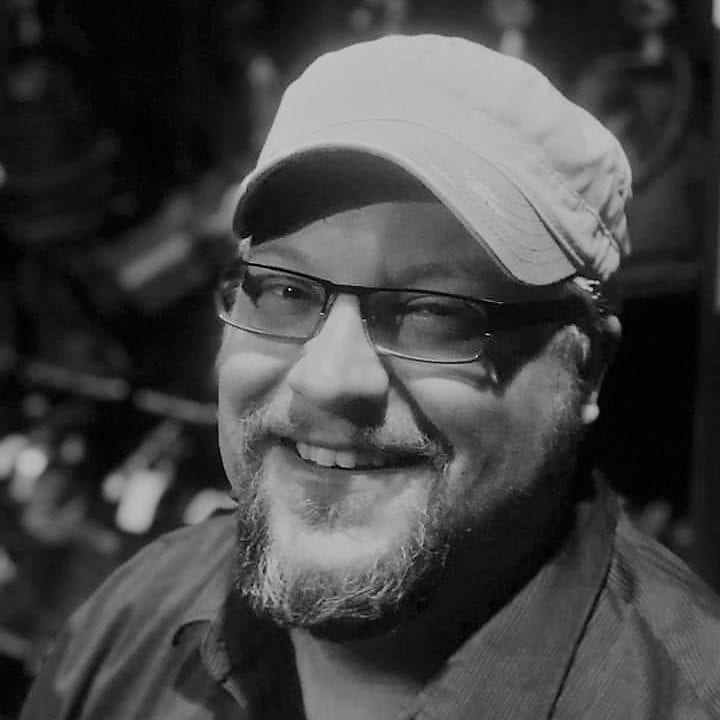 John Andzulis
Production Manager
John is in his 12th season as Venice Theatre's Technical Director. He has a B.A. in Technical Theatre from Lycoming College in Williamsport, PA and has continued his technical career with lighting and scenic designs for productions such as: Handy Award winning Metamorphoses; The Jungle Book; Urinetown; Inherit the Wind; Peter Pan; Ragtime; Sweeney Todd; Godspell; Boeing Boeing; Avenue Q; Hello, Dolly!; Smokey Joe's Cafe; Radio Gals; Dreamgirls, and A Christmas Carol.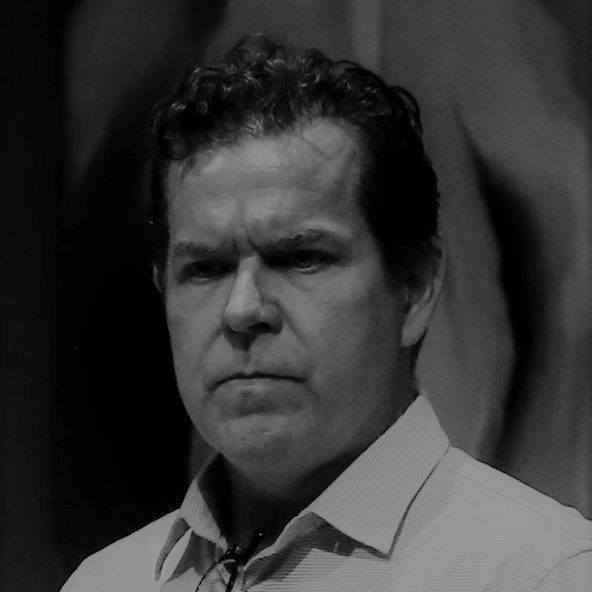 Tim Wisgerhof
Resident Scenic Designer
Hailing from Des Moines, Iowa, Tim is VeniceTheatre's Resident Scenic Designer. In Des Moines, he has designed for Stage West, DesMoines Onstage, The Des Moines Metro Opera and was previously the Resident Designer forThe Des Moines Playhouse. Prior to returning to his home town of Des Moines, Tim worked in New York City. While there he served as the Window and Creative Director for Saks Fifth Avenue for 12 years, in addition to designing numerous theatre and television projects. He is a graduate of Drake University. Recent acting credits include 42nd Street, The Santaland Diaries and Crazy For You at VT.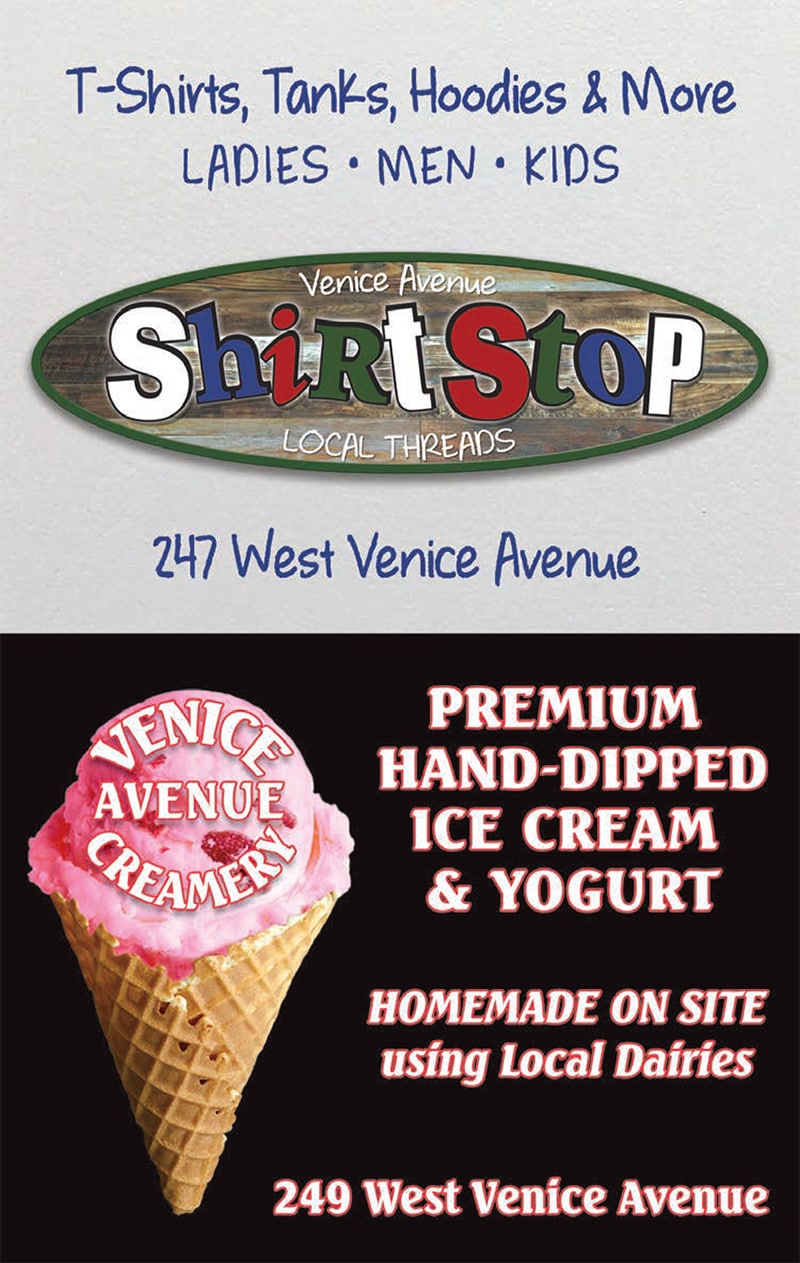 LEARNING IS A PROCESS; IT NEVER ENDS …
Such is the approach for Venice Theatre's education programs. We offer a fun, yet high-quality, "no shortcuts" theatre training program with top-notch, caring instructors.
Graduates of our program are currently working in the theatre field as professional actors and technicians. And they're studying across the U.S. in prestigious theatre programs. Our graduates are also teachers, medical students, and emerging writers.  All of them one will tell you that their theatre training–the problem-solving, the collaboration, the public presence–helped them grow in their careers. And they'll tell you that Venice Theatre classes and camps afforded them some of the most fun they've ever had.
Whatever career young people pursue as adults, they will be more successful as a result of our arts education programs. They will be more creative, more disciplined, more conscientious…and more fun to be around.
We are also so proud of our adult students who keep pursuing new opportunities. They truly understand that learning never ends.
So, whether you're in kindergarten or in your retirement years, Venice Theatre is ready to make a dramatic impact on your life!
Murray Chase, Producing Executive Director
Sandy Davisson, Director of Education & Outreach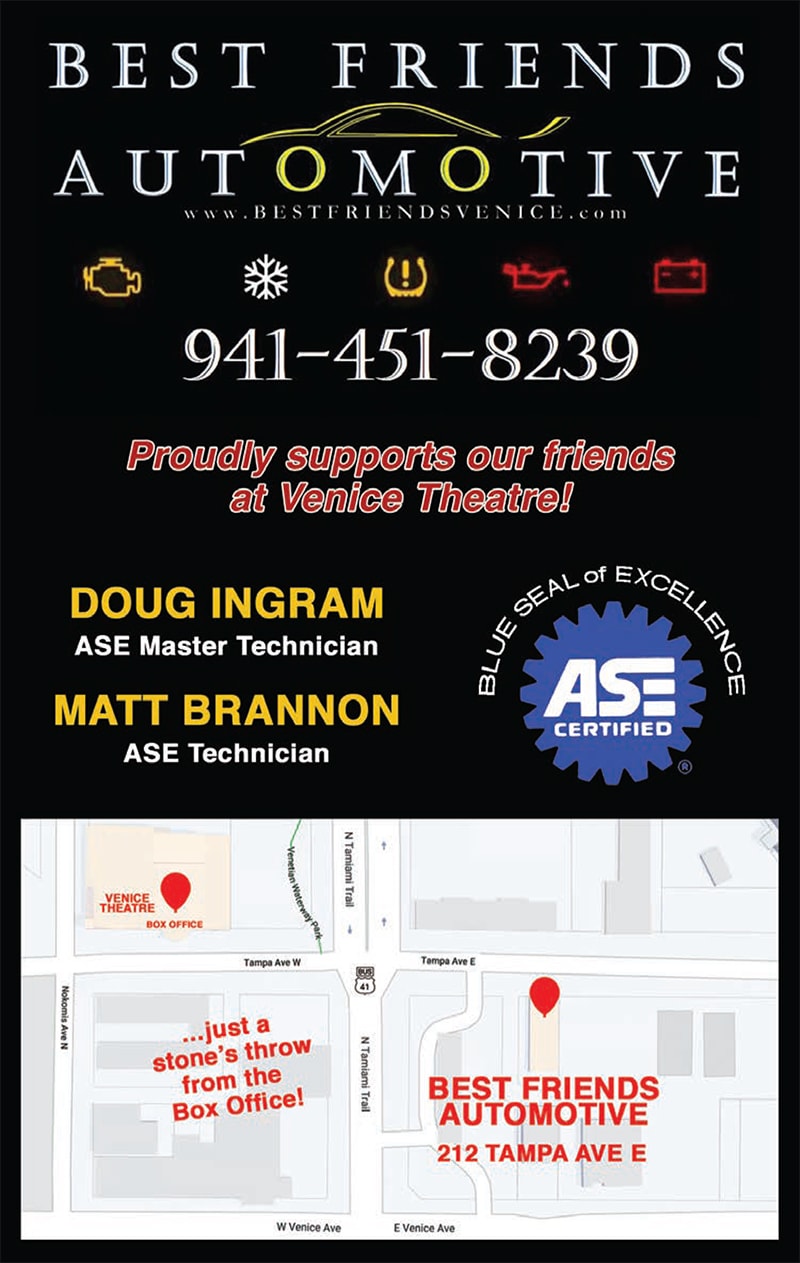 We are grateful beyond words for your support these past several months.
Your generosity this year has been vital to keeping Venice Theatre strong…and alive. As theatres across the nation have closed their doors forever during this pandemic, your gifts have kept us going.
Thanks to those gifts—along with a lot of belt-tightening, some PPP and EIDL assistance, and much support from local foundations—we have been able to keep our top-notch staff (albeit at reduced levels). We have also been able to prepare the theatre for operation in the post-pandemic world, with extra cleanings and Personal Protective Equipment. With the advice and assistance of medical professionals, we've been able to return to limited live performances, while keeping our audiences, staff, and volunteers safe.
The next few months are critical to all of us. There are multiple indications that vaccines will be available to us soon. Hopefully it won't be long before we spend a full evening in the Jervey Theatre, laughing at—and clapping for—another exhilarating Venice Theatre performance.
We're asking you to help us get to that evening. Even with heavy cuts to our operating expenses, we still have fixed monthly costs—mortgage, facility maintenance/repair, utilities, insurance, payroll, internet, communications and marketing—of about $148,000.
Right now we're doing all we can to keep our classes exciting and informative, even online. We're presenting a number of live shows, 1-3 times per week, with strict protocols and safety guidelines for all casts and crews. And we're making some exciting plans to implement in the next couple of years.
Please donate what you can. No gift is too small…or too large! We look forward to welcoming you back to the Next Act of Venice Theatre.
You will receive a letter in the mail reminding you to make a donation, but if you'd like, you can make it right now by clicking the button below. Thank you!

Thank you for your generous support!
Gulf Coast Community Foundation
Eric Styren & David Towne
The Ehrhart Family Foundation, Jean Trammell, Trustee
James & Joanne Williams
Elizabeth & Edmund Campbell
Steve & Redenta Picazio
In Memory of Barbara J. Bluhm
Dennis & Ruthanne Neeser
Ken & Lynn Fromer
June Novak-Bock
Carole Raymond
Patty Schmitt
Ki Hassler
Eric Watters
Martin Pfister & Maria Bradley
Joe & Kathryn LaDu
The John & Barbara Freeman Family Charitable Fund
Laura B. Kopple
Joan Olson
Shirley Gawne
FourThought Private Wealth, Scott Pinkerton, President
Richard C. Morton
Melbourne "Mac" MacFarland
Elizabeth & Frank Ossmann
Don Cavern
Ernie & Polly Skinner
The Taylor Family
Ulla & Kent Crickard
Patricia Janssen & Jim Begley
John & Rosemarie Morse
Earl & Cheryl Baumruck
Elite Urology
B & P Family Fund
Dee Stephenson
Stephenson Eye Associates
The Boone Law Firm
Tarpon Shores Dental
Gene & Carol Kraus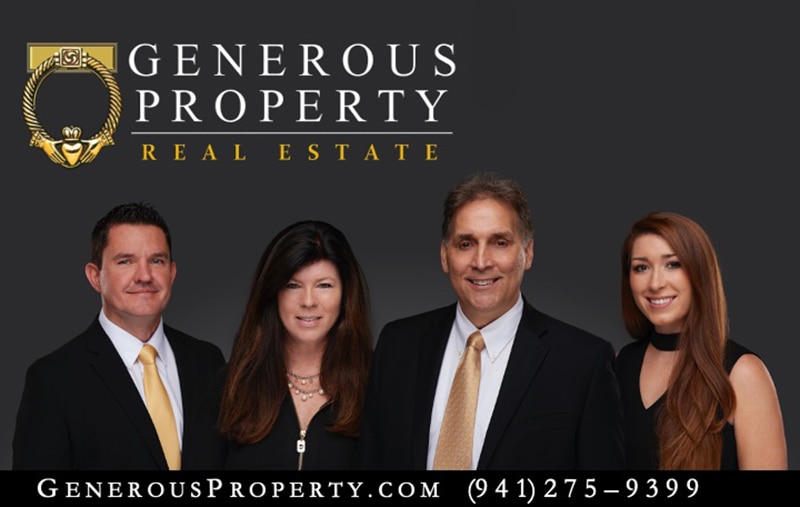 Officers
President: Laura Kopple
Broker/Manager, RE/MAX Palm Realty
Vice President: Jean Trammell
Community Activist
Treasurer: Lynn Crandall
Retired Vice President of Finance and Operations, Kuczmarski Innovation
Secretary: Carroll M. Hunter
Retired Corrections and Law Enforcement Officer. Community Activist.
Directors
Earl Baumruck
Retired business owner
Neil Kasanofsky
Associate Vice President, Investments of Sommerville Financial Group of Raymond James.
Carole Raymond
Retired Community Planner from New York State
Gar Reese
Principal Owner and CEO of Moody Insurance Agency, Retired