Technical Theatre Apprenticeship Program
The mission of the TTAP program is to train the next generation of professional theatre technicians. 
The mission of the Technical Theatre Apprenticeship Program is to train the next generation of professional theatre technicians.
The Technical Theatre Apprenticeship Program is an intense two-year program designed for students interested in a career in technical theatre.  It is a program that will train theatre technicians. The maximum number of apprentices is five. Venice Theatre accepts new apprentices only in the fall of every year.  Students are expected to maintain a B average in their high school/college work and honor any school commitments.  
The apprentice will average 20-25 hours per week over the 2-year period. Upon completion of all graduation requirements, the apprentice will earn certification as a stage technician by the Florida Department of Education, Apprenticeship Division. The program serves both students who want to go directly into the workforce or on to college.   
Students can earn college credit for the classes that supplement their apprenticeship work.
The TTAP program helps students identify the correct career path after completion of the program, either directly into the work force or to college.
When students complete the program, they are qualified to enter the field of professional technical theatre with journeyman status.
A minimum of 1,500 apprenticeship hours
Competency in the student's major and minor
Demonstration of proactivity, consistent professional ethics, and  a readiness to enter the professional world
Successful completion of classes and life skills workshops
Portfolio Preparation
Exit Interview
Email SandyDavisson@VeniceTheatre.net or call 941-486-8679.
Venice Theatre believes in equal opportunity for all participants regardless of their race, creed, color, age, gender, sexual orientation, national origin, disability or any other characteristic protected by law. We will not tolerate discrimination on the basis of these characteristics in any action taken by the theatre, its employees or volunteers.
TTAP Director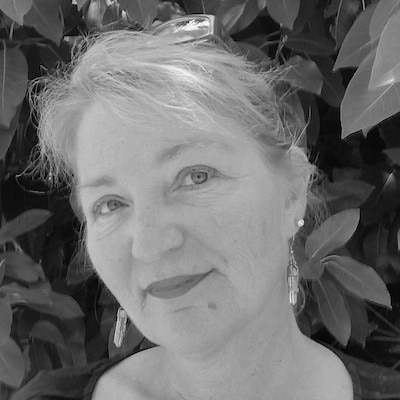 Sandy Davisson
Director of Education & Outreach
Email
Sandy received an M.A. in Theatre History and Criticism from State University of New York and an MFA in Directing at FAU. She finds great joy in watching the students grow in confidence and communication as they move through the classes at VT.
Technical Director and Lighting Designer:
John Andzulis
Resident Sound Designer:
Casey Deiter
Resident Stage Manager:
Lisa Million
Producing Executive Director:
Murray Chase