Enter Stage Right … PINKY'S PLAYERS!
Pinky's Players is a Community Engagement Program that gives adults with intellectual and developmental disabilities a chance to experience the delight of performing.
The founder of the program is Yvonne Pinkerton.
Pinky's Players is part of the legacy of Yvonne Pinkerton. "Pinky" was one of the co-founders – along with Jean Trammell – of Venice Theatre's Education Department. Yvonne was an educator from an early age. Her commitment to spreading the joy of learning was part of who she was. If it weren't for Yvonne there might not be an Education Department at Venice Theatre.
Pinky's Players held their first rehearsal with their new performance partners from The Haven's south campus in the fall of 2022. Rehearsals are at The Haven. They will continue there until May, when technical rehearsals begin in Venice Theatre's Raymond Center where they will perform with VT's Monday Pinky Players group in this year's show, Keep a Song in Your Heart.
Our program director is Becky Holahan.
Becky has been the instructor for VT's Dynamic Drama classes for several years. Much like Yvonne, Becky has an uncanny ability to give her students what they need…whether it be a word of encouragement or a time out! Humbled to continue Yvonne's work, Becky says of her mentor, "Pinky was a seed planter. Because of her love and belief in every human being, her vision (25 years ago) was planted and became a brilliant full bloom. And like a plant that matures and dies, its seeds take root and begin to grow into another new life. Pinky's seeds are growing again."
For more information about Pinky's Players, contact the Education & Community Engagement Department at 941-486-8679 or email Sandy at SandyDavisson@VeniceTheatre.net.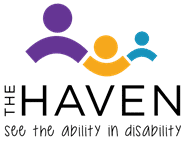 The Haven serves 800 children, teens and adults with disabilities daily in Sarasota and Manatee counties. From preschool, to high school, to group homes, there is something for everyone. In early 2022, The Haven opened its Venice campus, which employs over 60 adults with disabilities, offering them a paycheck and a sense of pride.
The Haven's mission is to enhance the quality of life for individuals by encouraging independence, championing inclusion and advocating for individual rights.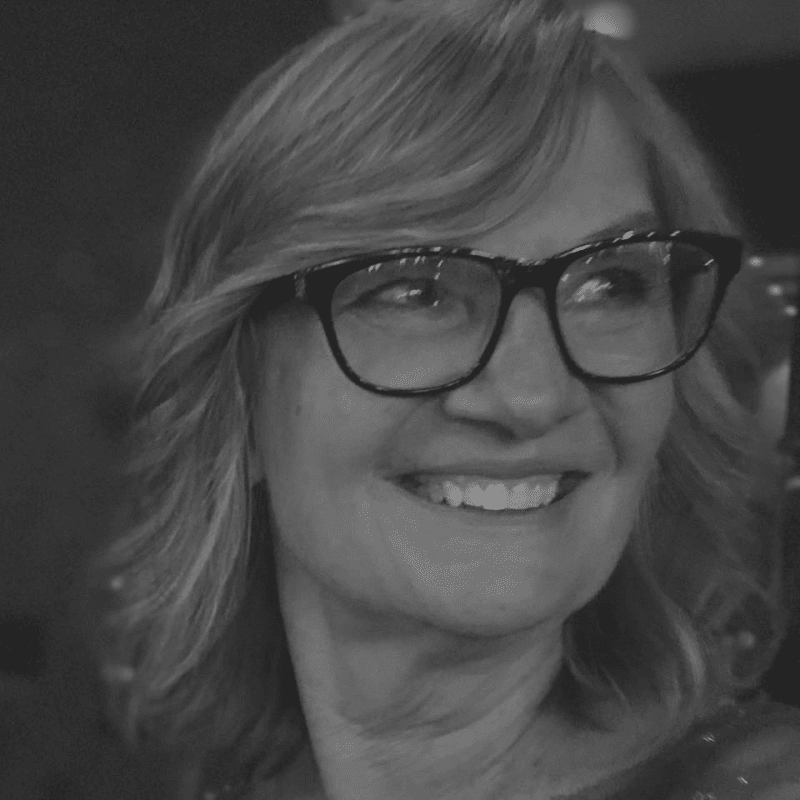 Becky Holahan
Instructor. Director. Choreographer.
Becky was the director of Venice Theatre's annual Loveland show, and is an actor and choreographer. She has taught Creative Dramatics for many years at VT and has been teaching dance for decades. She is also a NIA fitness instructor.
Admission Criteria
Individuals considered for admission shall:
Meet the Federal Criteria for Developmentally Disabled, i.e. "an individual with severe functional
limitations in three (3) or more of the following major life activities":
a. Self-care
b. Receptive/expressive language
c. Learning
d. Mobility
e. Self-direction
Be at least 18 years of age or have successfully completed high school and been awarded a special
high school diploma or equivalent.
Be ambulatory or independently mobile through the use of wheelchairs, amigo carts, or crutches.
Be able to meet their own basic personal needs of dressing, feeding, and personal hygiene.
a. Demonstrate a reasonable expectation for full program participation:
b. Be able to follow directions
c. Be able to participate in class exercises
d. Be able to focus on the task at hand with minimal redirection
e. Be able to recognize and respect personal space with minimal redirection
Be able to participate independently in a large "group instruction" scenario.
FOR FULL POLICIES, CLICK BELOW FOR REGISTRATION SUPPLEMENT & POLICY STATEMENT
Venice Theatre is committed to building a creative and dynamic environment that celebrates individual differences, diversity, and treats everyone with fairness and respect. Venice Theatre does not discriminate on the basis of an individual's race, color, national or ethnic origin, religion, age, sex, gender, sexual orientation, gender identity, marital status, veteran status, disability, or any other category protected by federal, state, or local regulations.