aactWORLDFEST 2022:  June 20-26, 2022
Featuring shows from around the globe, parties, workshops, and more!
What is aactWORLDFEST?
A world-wide week-long community theatre festival in Venice, Florida, USA on Florida's beautiful southwest coast.
"For theater lovers in our region, there really is nothing quite like the AACT WorldFest, which concluded its third run at Venice Theatre Saturday after a week of international theater productions that were alternately stimulating, thrilling, perplexing and colorful." ~ Jay Handelman, Herald-Tribune (read more)
Performances
Delight in performances from top-quality theatre troupes from around the globe. Many perform in their native language, but it's easy to follow what's happening  because the language of theatre is universal!
Workshops
Enjoy a variety of learning experiences involving an array of theatre forms.
Fellowship
Delightful dinners, after-glow gatherings, impromptu drum circles, and "lobby gabs" make up the recipe for life-long, global friendships!
Who can attend?
Anyone with a love of theatre! You'll have the time of your life at this Festival in Paradise!
For more information about how you can sponsor or make a donation to aactWorldFest, please contact Festival Coordinator Lori Chase at lorichase@venicetheatre.net. Thank you!
PARTICIPANT Rules and General Procedures 
General Information
aactWorldFest 2022 will be held June 20–26, 2022 in Venice, Florida, USA at Venice Theatre.
The festival brings together performances, workshops and networking during the week.  There is a social gathering each day.
Each company will receive a participation award.  Other awards will be determined by a panel of adjudicators.
Conditions of Participation
Each company will present a complete theatrical performance.  The performance may not run longer than 50 minutes, unless approved in advance by the festival organizers.
All groups will be chosen based on how well their play transcends language barriers.  Plays that rely solely on text to convey their message will not be accepted.
Each company must bring costumes, props, specialized sets which are required for their performance.  The festival will assist you, provided we receive requests at least two months in advance of the festival.  Any requests must be detailed and specific.
For publicity and archival purposes, aactWORLDFEST will photograph and record video footage of participating companies during rehearsal/performance/set up or in workshops.
Travel expenses to the festival will be the responsibility of the participants.  The preferred airport is Tampa, Florida or Sarasota, Florida. We will provide transportation from those airports.  Any other airport must be approved in advance. The festival will provide housing for all members of your group in private homes.  All of these homes are offered by our trusted volunteers in the community. The host will provide breakfast. The festival will provide lunch and dinner.
Venice Theatre provides a professional technical staff.  Please keep non-actors to a minimum.
Application Process
Festival will apply for required VISA applications.
All companies requesting participation will submit the following to the festival organizer:
A description of the group, its history and its activity
A complete synopsis of the play in English
A script of the play in English.
Details of technical design and requirements
Detailed design requirements needed to be provided by the host theatre.
A detailed list of anything that cannot be brought or shipped by your company.
A list of the personnel wishing to participate with the group
Photos of the performance
A link to view the performance, or a large portion of it, online
Upon receiving invitation to perform, a copy of every member's passport.
All companies will be expected to meet any deadlines established by aactWORLDFEST.  Failure to do so could result in invitation being withdrawn.
Questions
If you have any further questions, please direct them to the festival coordinator, Lori Chase.
We look forward to hearing from you.
If you have questions or would like further information about any area of the festival, please contact the Festival Coordinator, Lori Chase, at lorichase@venicetheatre.net.  Or call 941-488-1115 extension 271.
Thank you.
We also encourage you to go to the American Association of Community Theatre's Web site at www.aact.org for more information about AACT.
How do I get to aactWORLDFEST in Venice, FL?
We have three official "ports of call."
Tampa International Airport (TPA), located approximately 65 minutes north of Venice .
Somewhat closer (approximately 35-40 minutes) and also available as a port of entry is Sarasota-Bradenton International Airport (SRQ).
Fort Myers (RSW) is 80 minutes south of Venice.
Those attending aactWorldFest generally will find more connections and less-expensive rates through TPA.
Also within driving distance are PIE (St. Petersburg/Clearwater-75 minutes) and MCO (Orlando-2 hours-plus).  Miami and/or Ft. Lauderdale are not recommended; they are a 3-4 hours' drive.
Let us know when you are arriving and departing. Our festival coordinator will help you get to Venice at a minimal cost. Or you can rent a car at the airport and enjoy traveling freedom for the entire week. U.S. car rentals are very reasonably priced.
Welcome to Venice, Florida, USA!
Venice, Florida, is a resort city on the Gulf of Mexico, with a population of only 25,000. Most of the city is located on Venice Island, across one of three drawbridges from the mainland.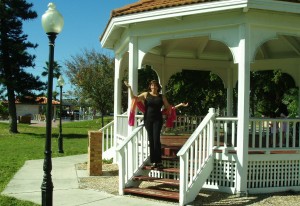 Venice's Sandy beaches lie just a 15 minutes' walk from the theatre. You'll stroll along Venice Avenue—lined with palm trees and banyan trees—to one of Florida's most beautiful beaches. While the weather is hot in the summer, you'll enjoy the cool Gulf breeze as you stroll.
Dozens of restaurants, bars, and shops await you. The shops are as eclectic as the restaurants, and they all look forward to serving you!
Venice is also called The Sharks Tooth Capital of the World. Due to the gulfstream and its oddities, most of the world's fossilized sharks' teeth wash up onto the Venice area beaches. A popular low-tide pastime is hunting and collecting a wide variety of them, and making them into ornamental items such as necklaces and bracelets.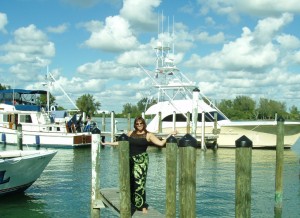 Old Florida rivers and creeks lie just a few miles away; you can take a boat ride down the Myakka River. Travelers often encounter alligators and manatees along their way.
Like to golf? There are many courses in the Venice area to choose from, including the championship Plantation G&CC courses, where the Ladies PGA Q-school tournament is held.
Deep-sea fishing, canoeing, kayaking, parasailing, biking, and bird-watching are also popular pastimes in this paradise on the gulf.
Trust us: you'll find plenty to do.
Nearby
Sarasota (just north of Venice) is consistently hailed as one of the nation's top-five cities for the arts. There is always a wide variety of local theatre, Broadway tours, ballet and orchestra performances, art galleries, and local flavor (such as the world-famous Selby Botanical Gardens and Historic Spanish Point) to enjoy.
The Ringling Museum, with a huge collection of classic masterpieces—as well as the world's largest collection of circus art — only 35 minutes away.
Tampa Bay Rays major league baseball games, just one hour away
Busch Gardens Amusement Park and Zoological Gardens, just 75 minutes away.
Walt Disney World, just two hours away
Universal Studios and SeaWorld, just over two hours away
Florida Everglades airboat rides, just two hours away
Kennedy Space Center, just three hours away
and much, much more. Come early, and stay a few days after. Enjoy all of Florida.

For more details about the local area, enjoy browsing these Web sites.
Meet our adjudication team!
One our our favorite parts of festival is the "adjudication" after the show. Hearing experts share their reactions to the piece helps us better understand what we just experienced.
The job of the adjudicator at an international festival is a challenging one. Shows are often in languages the adjudicator does not speak. Other shows may use types of theatre not often performed in the United States, so a broad knowledge of world theatre is needed. Still others may have little dialogue, telling the story through movement and dance. Many scripts are original, unpublished, and not translated. The adjudicator may only have a short synopsis of the play to read before the performance; so the adjudicator may be no more prepared for what appears on the stage than the audience.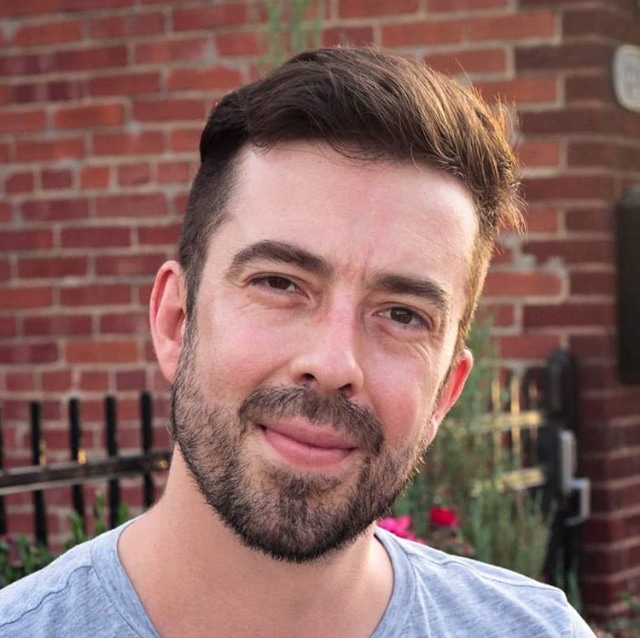 Manuel Ortiz
Manuel Ortiz holds a Bachelor in the Arts with a major in Acting from University of Chile. After graduating, he studied in a theater laboratory in Italy on a state grant. He has worked as an actor and director at the Chilean National Theater, as well as many other theater companies. He worked as a drama teacher at The University of Chile, The University of Cordoba in Argentina, and many other educational institutions. He has also taught several workshops in the USA, Spain, Brazil and Argentina. He has directed 10 plays, six of them written by Ortiz himself, including Pichanga, which was published in Spain in 2019. He has presented his plays in festivals in Chile, Argentina, Brazil, México, the US, Spain, Italy and Germany.  In 2014, he founded the Corredor Latinoamericano de Teatro, a Latin American theater platform that works to bring Latin American theater to new audiences across the world. In September 2019, he will direct the first play of the season for the World Stage Theater Company in Tulsa, Oklahoma.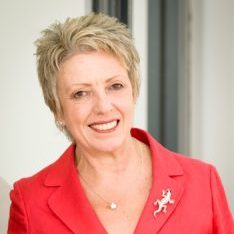 Jan Palmer Sayer, B.Ed., MA, GoDA
Jan studied at Trent Park and at Rose Bruford College of Theatre and Performance.  Five years ago, she retired as Headteacher of Hertswood, a Specialist Arts College, featured in a BBC's autumn education series with Professor Dylan Wiliam.  In 1998, she was awarded an MA in Theatre and Performance Studies at the same time as running her own theatre company – Shattered Windscreen.  Her theatrical exploits have taken her as far afield as the Edinburgh Fringe Festival, where her production of The Fall of the House of Usher was awarded 5 stars by The Scotsman.  In 2015, at the other end of the country, her production of The Grapes of Wrath, the Steinbeck classic adapted by Frank Galati, was one of a sequence of regular appearances by her theatre company at the famous cliffside Minack Theatre and it gained the company another 5-star review as well as the coveted Minack Trophy for the best production of 2015.  Jan's company returns to the Minack in 2017 with a production of Dale Wasserman's I, Don Quixote, playing to sell-out houses.  In 2014, Jan was commissioned by the Arts Council, Isle of Man to direct a community passion play at Easter as the island celebrated its year as the first Island of Culture.
Jan recent directing credits include A Matter of Life and Death, a promenade production of Arthur Schnitzler's La Ronde, The 39 Steps, Our Man in Havana and The Wicked Lady.  In 2016, she directed The Frontier Trilogy by Jethro Compton as a piece of immersive theatre and followed this with Compton's The Man Who Shot Liberty Valance at the Company of Players, Hertford.  Early in 2020, she is scheduled to direct the Company of Players' gala production of 60's piece Alfie.  Jan also treads the boards – in 2018 playing Hanna Kennedy in Peter Oswald's adaptation of Mary Stuart and in 2019, playing Eleanor of Aquitaine in The Lion in Winter.
Jan was appointed as a GoDA adjudicator in 2001.  She returned to GoDA's Council in 2014 year to organise the 2015 National Festivals Conference, held in London.  She is the current Chairman of the Guild of Drama Adjudicators, and one of the its busiest members.  Over the last two years she has adjudicated festivals in England, Ireland, Scotland and Europe, and  in 2020, amongst her many engagements, she will be adjudicating in Gibraltar, and at the British All Winners Festival in the Isle of Man as well as at the Wales Final, but she is so very much looking forward to a return visit to Florida to adjudicate at the aactWorldFest once again.
Registration opens on August 2nd!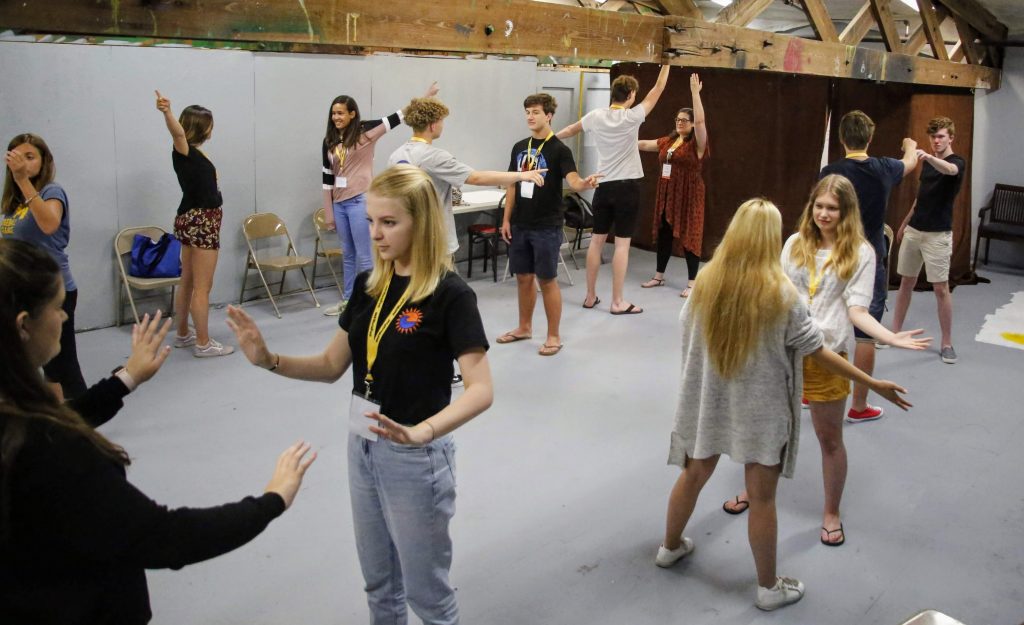 aactWORLDFEST offers great opportunities just for teens. Stay tuned for more information about what we'll be offering in 2022,