No events
There are no scheduled events. Please check back soon!
Original Book and Lyrics by Scott Keys | Original Music by E. Suzan Ott
Additional Music by Scott Keys, Jason Brenner & Eli Schildkraut
Adapted from the original story by Charles Dickens
A magical Venice Theatre tradition celebrating its 20th year! Our original musical adaptation of Dickens' classic story follows Ebenezer Scrooge (played by Brad Wages) as he reflects on his past, present and possible future.
School-time performance on Dec. 20 at 11 a.m. is sold out.
The Cast
Fred's Wife, Cradle to Grave, Dancer: Jillian Alexander
Cradle to Grave, Dancer: Lauren Andrews
Caroline's Husband: Casey Berkery
Marley: Dennis Berkery
Cradle to Grave, Dancer: Kiley Berkery
Voice of Past: Colleen Buchmeier
Belinda Cratchit, Dancer: Sophie Buchmeier
Cockney Boy: Jackson Carney
Cradle to Grave, Old Fan, Dancer: Joey Chen
Tiny Tim: Eli Clinch
Mrs. Cratchit: Laurie Colton
Mrs. Fezziwig: Maureen S. Demers
Dancer, Caroler: Catalina Grieco
Mrs. Dilber: Megan Hartnett
Dancer: Kinsey Hill
Charitable Gentle 2, Party Guest: Alyssa Hunek
Want: Anna Hunek
Peter Cratchit: Ryan Hunek
Ignorance, Caroling Boy: Emmett Kanapaux
Young Scrooge, Future 1: Dakota Murrell
Christmas Present: Neil Kasanofsky
Christmas Past, Dancer: Alexia King
Fred: Charlie Kollar
Charitable Gentle 1, Party Guest: Doug Landin
Young Fan: Delaney Lockwood
Future 3, Dick Wilkins: James McGirr
Boy Scrooge, Alfred: Jackson Mitchell
Caroline: Annabelle Pietryka
Caroler: Kylie Pietryka
Older Belle: Nikki Pietryka
Dancer: Lorelei Popham
Old Joe: Rik Robertson
Future 2: Logan Schultz
Harriet Cratchit: Morgan Silva
Belle: Natalie Taylor
Martha Cratchit: Olivia Vidolin
Scrooge: Brad Wages
Fezziwig: Tim Wisgerhof
Bob Cratchit: Greg Wollaston
Caroler: Lily Culver-Wollaston
Sponsored by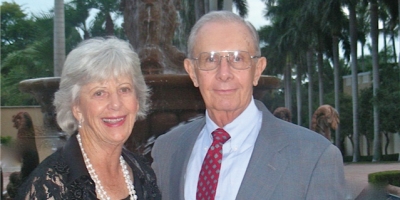 The Edmund & Elizabeth Campbell Family & Education Fund