Ed Scott, Venice Style
Sometimes, when you step far away from your everyday routine, the people you meet help you understand why what you do is so special.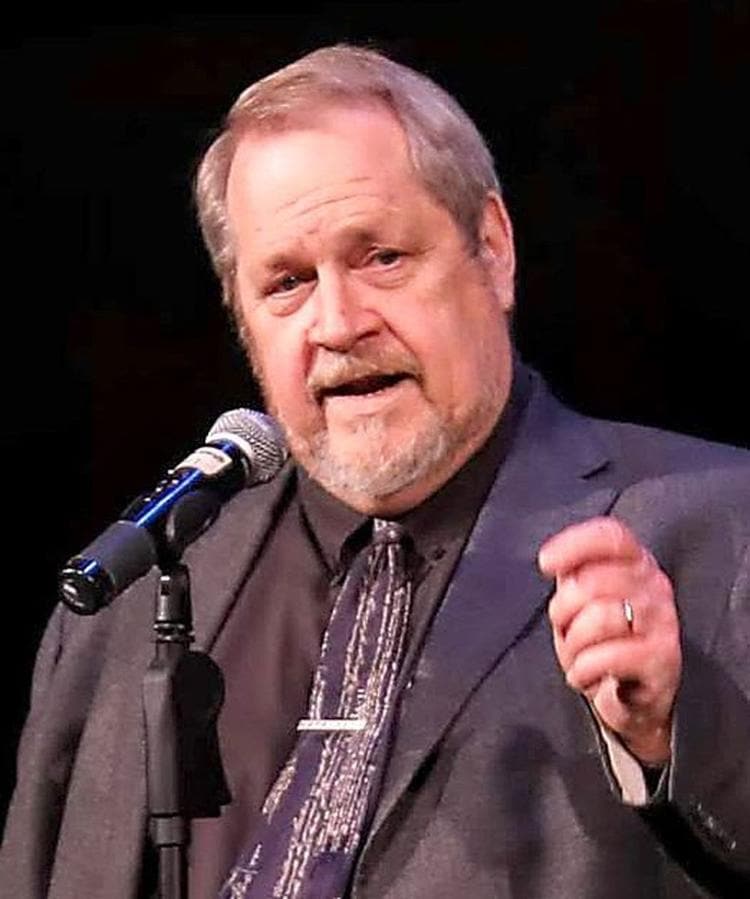 When Murray Chase traveled and worked in Europe this summer, he visited and learned about small Italian towns and cities, each of which had its own identity. Very quickly each community reveals its heart, said Chase, producing executive director at Venice Theatre. You get a sense of what makes the residents proud of and why. An Italian restaurant proclaims it has "the best wine in the world" because the grapes are grown right there, or it serves "the best mozzarella ever made," and no one can top it. They feel very special about that.
"I feel very strongly that the arts can and should be – and to a great extent are – what makes the city of Venice have a heart and what its heart is," Chase said. "It nurtures the community."
At Venice Theatre, that nurturing comes through entertainment, but it also nurtures children through the power of exposure to an engagement in the arts, Chase said. It identifies needs across the community from people who need the power of the arts. And it sits at the center of the community's activities.
"That is what we can always look at and say, 'How can we best beat as the heart of Venice?'" he said. "That's what drives us every day."
IMPRESSIONS
'What this city is about'
Venice Theatre's vision for downtown Venice is that its renovated campus will inspire the creation of an arts district.
Theatre encompasses many aspects of the arts, Chase said. Even architecture. When people cross the Intracoastal Waterway and enter the city, many are impressed by Venice Theatre's grand 1927 building. He hopes they will be equally inspired by their 2021 expansion.
"I believe we are the gateway," he said. "People come over the north bridge or the center bridge and they know what this city is about."
NEWCOMER
'An offer I could not refuse'
One of the inspirations Chase had was to hire Benny Sato Ambush as artistic director. Ambush, who served as a judge when Venice Theatre hosted the American Association of Community Theatre WorldFest in 2014 and 2018, is a stage director and educator.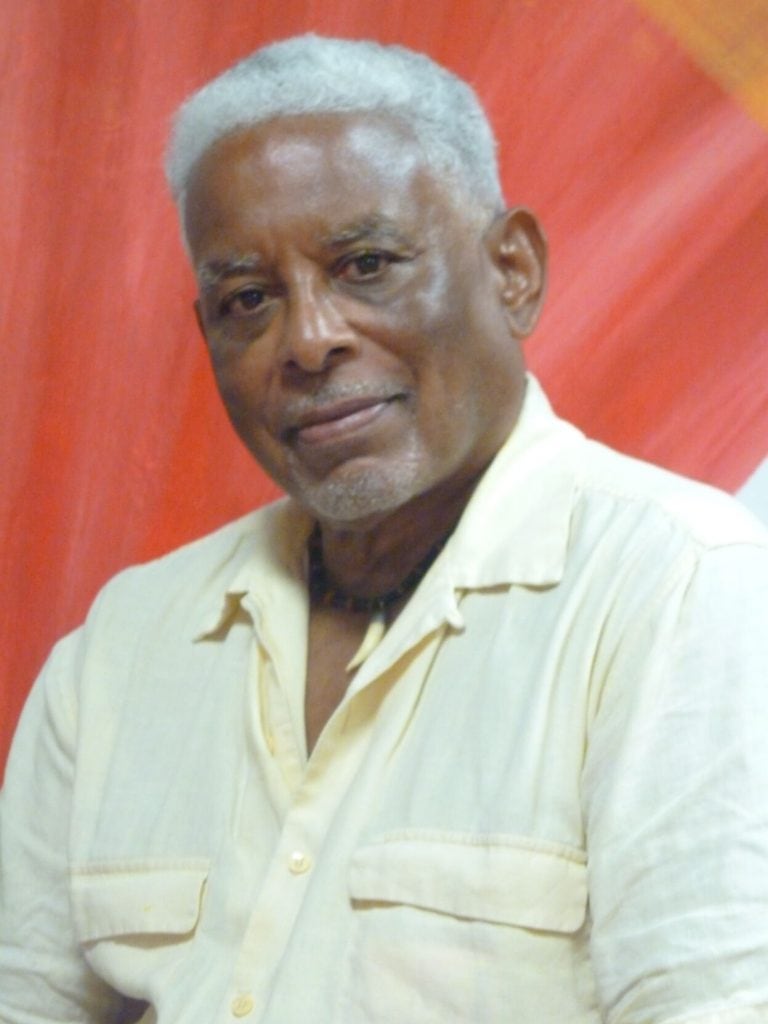 Chase, Ambush said, was looking to hire someone who was experienced, who had artistically helmed theatres in the past. Ambush has been in that role three other times in his long career.
Ambush served for nine years as distinguished producing director in residence at Emerson College in Massachusetts until 2017, then was working as a freelance stage director and educator when Chase called him. He began his tenure at Venice Theatre in July.
"The truth is they gave me an offer I could not refuse," Ambush said. "It came at a good time for me."
He got busy right away. Venice Theatre held general auditions in July to give Ambush and local actors an opportunity to meet one another.
The first MainStage production Ambush saw in Venice was "An Act of God" by David Javerbaum, which concluded its run in the Pinkerton Theatre Sept. 5. The first time Ambush saw a Venice Theatre production was "Young Frankenstein" in July, soon after he joined the staff.
"That show was fantastic," Ambush said of the play presented by a cast of high school- and college-age actors. "Everything about it, from soup to nuts, was first-rate."
He directed Venice Theatre's fall production of John Cariani's "Almost, Maine", which ran Sept. 24-Oct. 10.
"'Almost, Maine' is a carousel of heart stories about love and her many faces and what she can do to you," Ambush said. "That's the play. There's a way 'in' for everybody because everybody experiences love in one form or another."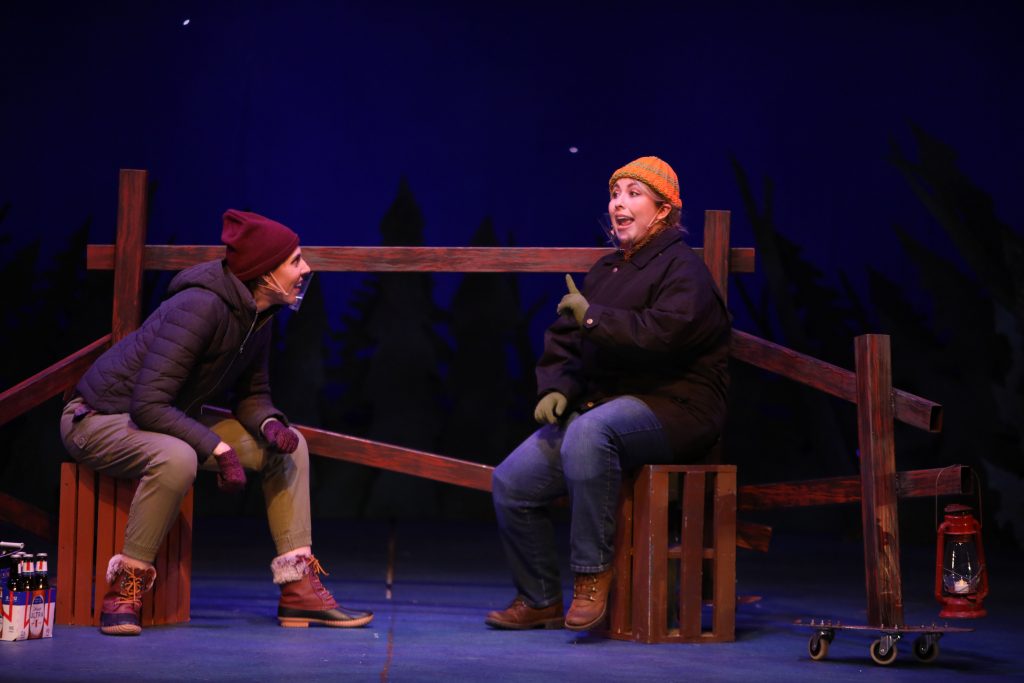 Ambush had a sense years ago of what Venice Theatre means to the community.
"I'll tell you what I did learn about Venice Theatre when I was adjudicating in 2014 and 2018," Ambush said. "I saw the incredible tight bond that this community had with this theatre, just from the audiences that came to the WorldFest."
After the initial , general audition to get acquainted with Ambush, actors auditioned for "Almost, Maine" and "The Mystery of Irma Vep – A Penny Dreadful", a comedy by Charles Ludlam, which also ran Sept. 24-Oct. 10.
Ambush said in late August that he can't wait to work for the first time with local actors to tell the story of "Almost, Maine" on the stage of The Jervey Theatre. He added that the resident designers and fulltime staffers at Venice Theatre "are phenomenal, as good as I have seen anywhere, and I have been around."
Directed – in the Pinkerton Theatre – by Brad Wages, lead instructor for the education and outreach department, "Irma Vep" is – according to Time Magazine – "a true vaudeville tour de farce… It's wonderful." Venice Theatre publicity describes it as the "definitive spoof of Gothic melodramas."
"Irma Vep" is a quick-change marathon in which two actors play all the roles. "A sympathetic werewolf, a vampire, and an Egyptian princess take you from the moors of England to Egypt and back again in this campy masterpiece."
TRIBUTES
'One of the most talented'
Venice Theatre would not be what it is today without the contributions of two people who died last year.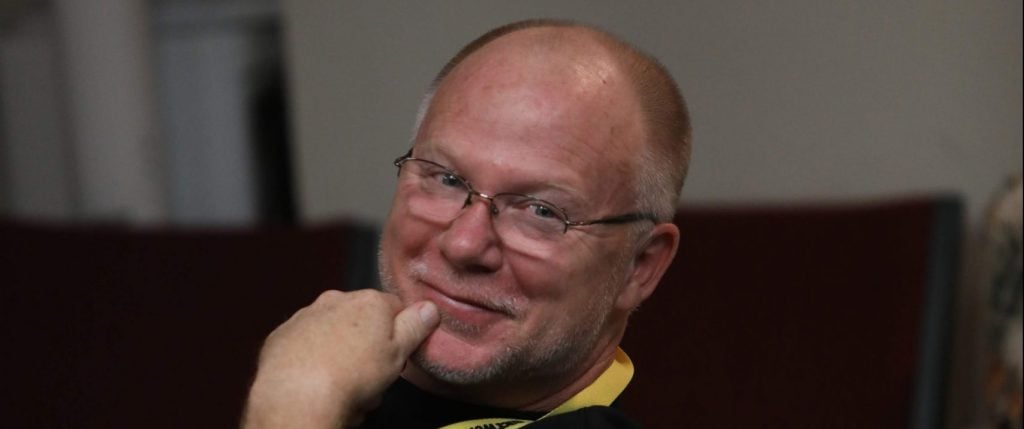 Artistic director Allan Kollar died in August and Patron Yvonne Pinkerston (aka Pinky) died in December.Kollar worked at Venice Theatre for 22 years. Friends said he was integral in raising Venice Theatre's stature in the community, as well as nationally and internationally. Chase hired him and they worked closely together.
Kollar, Chase said, was both the creator and the driving force for modernizing and computerizing the box office, establishing the bar as a licensed business, establishing and growing the concert season, establishing and growing the annual Cabaret festival, establishing and growing the annual New York City trip (registration for the October 2021 trip is underway) and establishing and nurturing the sister theatre/mentor program with Artists Collaborative Theatre in Kentucky.
In addition to being an accomplished director he was an award-winning actor, both dramatic and comedic, who friends said was a delight to work with and watch on stage.
"Allan was one of the funniest, most passionate, most enthusiastic people I've ever met … and one of the most talented," Chase said at the time of his death. "He was like a brother."
Pinkerton, for whom one of the two theatres is named, was known for her many contributions. She was an early Venice Theatre employee, an actress, an educator, a leader and a dedicated benefactor.
In particular, Pinkerton was devoted to Venice Theatre's education and outreach programs, helping to make it a place for students of all ages.
"The one word that comes to my mind that was behind her quiet quest is 'humility,'" said Sandy Davisson, director of education and outreach. Chase said Pinkerton took his family out for its first dinner in Venice years ago during his interview process.
"She took as much interest in our 16-year-old daughter (Heather) as in me," he said. "That never changed, in all the time we knew her."
SUPPORT
'Like a family to so many'
Pinkerton was so revered that one of the two stages at Venice Theatre is named in her memory. The other is named in honor of Bill Jervey, who donated $1 million.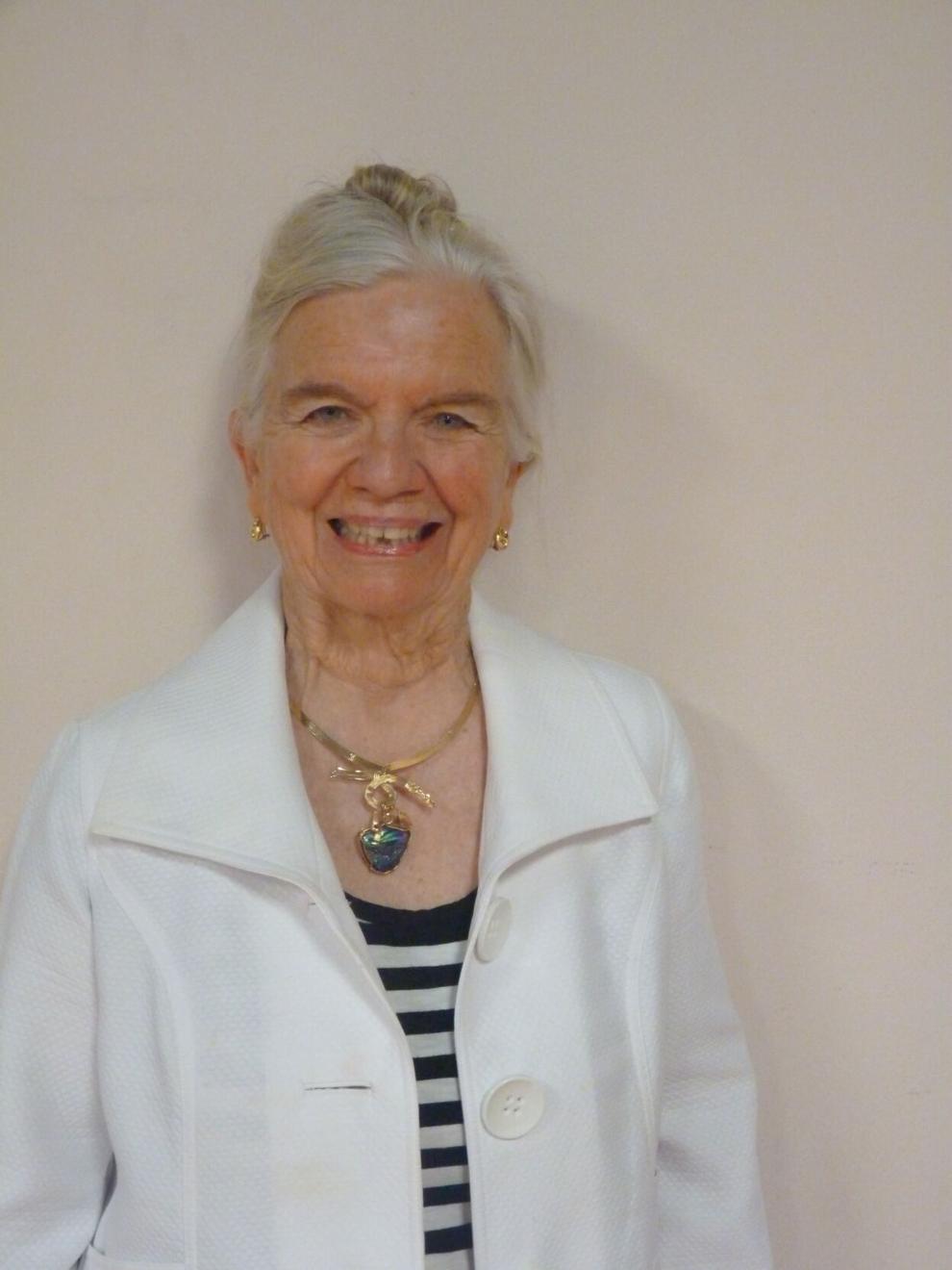 Carole Raymond
One of the key components to Venice Theatre's future success is its ongoing $4.5 million Next Act Capital Campaign. A crucial factor will likely be a donation by Carole Raymond which will net Venice Theatre up to $1.5 million.
First Raymond, who has visited or lived in Venice since 1978, will match donations made to Venice Theatre up to $500,000 as part of its community appeal. (This appeal began with Jervey's large donation in January 2020, was "paused" by the pandemic and is relaunching now.) Then, upon her death, Raymond's estate will bequeath $500,000 to Venice Theatre.
A community planner, commercial pilot and mom of Megan (Pine View Class of 1997), Raymond's initial donation was $100,000.
"Then, I thought, when I die I should be able to give Venice Theatre $1 million. Hopefully," she said, in an August interview. "I made that as an oral commitment. I thought if I did some of this now, I could maybe help other people join in, in what is a real need for this wonderful institution, which is like a family to so many people."
Raymond marvels at how Venice Theatre benefits people of all ages and skill levels. While acknowledging the talent on stage, she especially lauds those working behind the scenes.
"I really began to appreciate the substance of this as a family," she said. "Everything I see on that stage, those are gifts to the community and it takes such an enormous range of skills, so many people you never see."
Raymond hopes more community members will consider donating to Venice Theatre.
"The important thing is that more people consider what a gem we have in this institution in Venice," Raymond said, "helping it to live and thrive the way it has and I'm sure will continue to."
GROWTH
"An evening where friends are invited'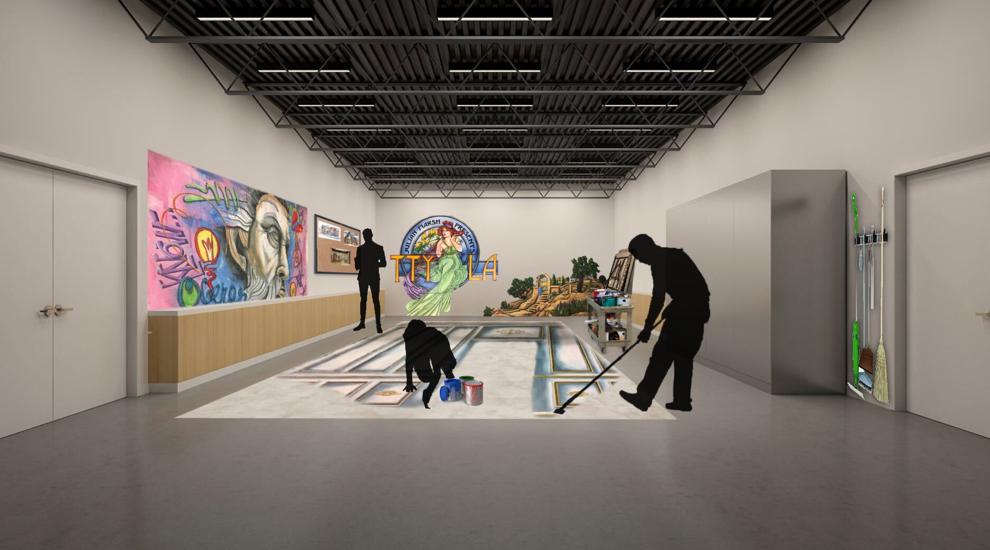 Theatre Arts Building after planned renovations.
Raymond's donation will speed up renovation of the Hamilton Building, future home of the education and outreach department. The department maxed out on its space four years ago and staff determined it could not offer more in-person classes. Now, after offering only virtual classes for 15 months, education and outreach shares two rehearsal rooms with actors practicing plays.
Venice Theatre purchased the Hamilton Building after it was used as a temporary home for the Venice Public Library. Davisson says the facility will provide more space for offices and traditional classrooms, plus four studios. Expansion could lead to some new departmental offerings.
"The kinds of things as we grow that we want to do is (for example) to be able to have a space for a playwriting class to have an evening where friends are invited and the playwright's work is read," Davisson said.
She added that her team determined that virtual classes have value and some will be continued.
"Virtual classes are going to be a regular part of our offerings," she said.
COMMUNITY
'Intricately entwined'
The community plays a starring role in the success of Venice Theatre, recognized as the second largest community theater in the country based on number of volunteers, budget and population.
In 2019, before the pandemic:
Some 116,300 people came through the doors to perform in or watch shows, or to work in some other capacity.
There were typically 17 full productions and 15 concerts.
Some 85,000 tickets were sold, including plays and concerts.
Venice Theatre conducted 41 youth and outreach productions.
Some 230 artists participated on stage and/or backstage.
There were more than 1,300 volunteer opportunities.
The education and outreach department taught 1,000 students in 39 classes and summer camps.
During the pandemic Venice Theatre has not laid off any employees. It uses the community theatre model, so actors are not paid. "But in just about every single aspect, this is a professional theatre," Ambush said. "We have 30 paid professionals who also help to train and supervise community members in all aspects of theatre-making. … So when we say, 'community theatre,' this theatre really means it. It is intricately intertwined with many segments of this community.